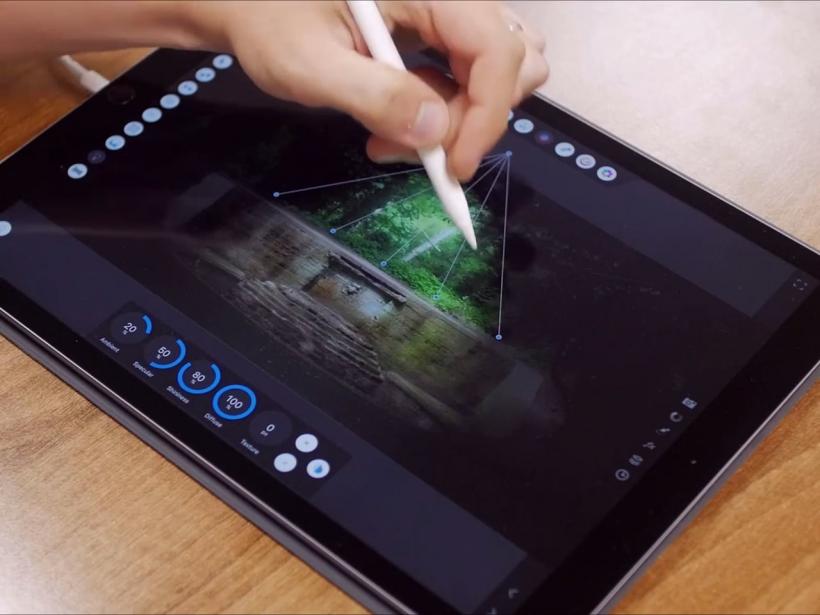 iPad-specific apps are pretty much a thing of the past, but there are still a few available on the Apple App Store. One of those apps is Affinity Photo -- a full feature, professional photo editing tool for the iPad. The app's developer, Serif Labs today released version 1.6.4 with a new Macro studio, a new Export LUT feature, tons of improvements and fixes.
You can see a list of all the new features below or see the complete changelog on the App Store.
Affinity Photo is available for $19.99. It supports the iPad Air and later, iPad mini 2 and later and all iPad Pro models. It is a high quality tool for professional-grade photo editing on the iPad. It promises to offer an"incredibly fast, powerful and immersive experience" with state-of-the-art tools, effects and brushes completely reimagined for touchscreens.
Features include rendering, adjustments, brushes and filters that have been fully hardware accelerated using Metal, professional image processing and quality retouching and correction tools. It offers full support for for unlimited layers, layer groups, adjustment layers, filter layers and masks, the ability to resize layers without any loss of quality and more.
Affinity Photo Version 1.6.4 Features:
New "Macro studio" (import / playback)
Added "Export LUT" to document menu
Allow "Focus Merge" to use RAW sources
The "Curves" adjustment spline editor now presents an intensity histogram
Increased the maximum size of the liquify brush tools
Wet edges can now have a custom interpolation spline
New pinch gesture support for grouping / ungrouping layers
"Passthrough" blending is now supported for groups
Develop now has the same crop tool options as the main crop tool
Efforts to reduce the size of the application binary
Significant improvements in performance for large / complex documents
Photo library now shows all user albums / folders