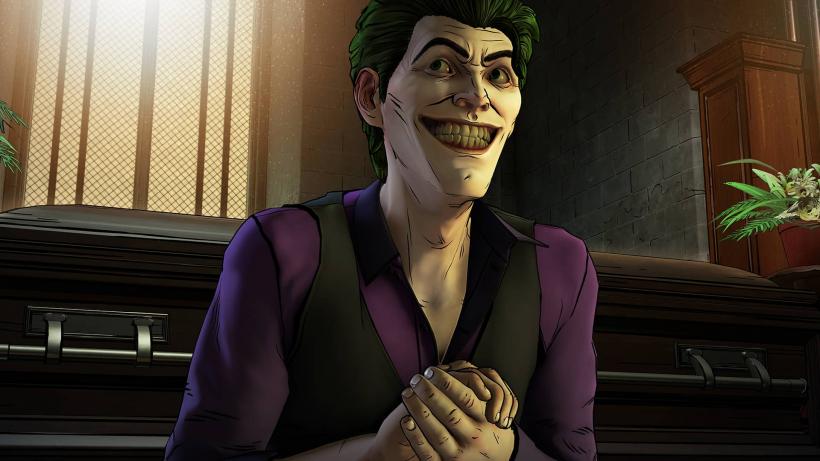 Holy Potatoes! A Weapon Shop?! is a new simulation game released as two apps separately for the iPad and iPhone. You can download the iPad version here and the iPhone version here. In the game you're a potato who owns a weapons shop. The goal is to use your potato smiths to forge weapons to sell to heroes so you can expand your business across the potato world.
In Holy Potatoes! A Weapon Shop?! you can research and forge hundreds of weapons to sell, manage up to 30 potato smiths, explore the potato world for materials, relics and enchantments, and more. The game is available for $4.99 on the Apple App Store.
Telltale this week launched the trailer for the second season of its Batman series. This time the main antagonist is the Riddler who has a history of terrorizing Gotham City. The game also includes appearances from other DC characters, such as the Joker, and Batman's supporting cast.
Episode 1 of 5 of Batman: The Enemy Within will launch for desktop and console on August 8th. The mobile release will follow in early October. You can save 10% if you pre-order now.
After acquiring SwiftKey last year, Microsoft has stopped supporting its Word Flow Keyboard for iOS. The app introduced new keyboard features for the iPad and iPhone while improving on existing technology, such as auto-correct. Users visiting the Word Flow Keyboard page on microsoft.com are now redirected to the SwiftKey page on the App Store.
If collecting Pokémon on your iOS device is not enough, a new monster capturing game called Nexoman is coming to the App Store on August 10th. The game promises a huge world to explore with over 300 monsters to find, capture and train.
Nexoman will be available for $2.99. Check out the trailer below then check out this week's other noteworthy App Store releases: