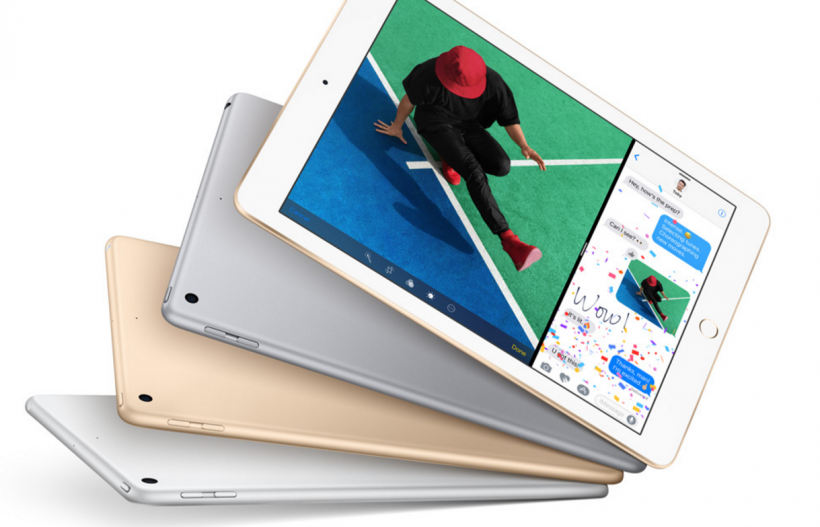 It's no secret that overall tablet sales have been on a steady decline, and even the mighty iPad hasn't been immune to the slump. The iPad over the past few years has been designated to a mere footnote in Apple's quarterly reports, until this week when the iPhone-maker reported a 15% year-on-year increase in tablet sales.
Apple on Tuesday reported accelerating growth in its latest quarter results, including a 7 percent year-over-year increase in revenue at $45.4b. This resulted in $8.72 profit for the quarter from 41m iPhones, 11.4m iPads, and 4.29m Macs sold. Apple only moved 9.9 million iPads in the same quarter last year.
Apple doesn't issue a breakdown of models shipped, but some people have attributed the jump in sales to the low-cost 9.7-inch iPad released in March.
As John Gruber pointed out on DaringFireball, unit sales were up 15%, but iPad revenue only increased by 2%.
"When you look at the data, the most striking number is that iPad sales were up 15 percent year-over-year. That's the first time that's happened in a few years. But iPad revenue was only up about 2 percent. That suggests to me, strongly, that this sales bump was driven strongly by the new 9.7-inch iPad that starts at $329."
Apple introduced the 9.7-inch iPad as an alternative to its more pricey Pro models in March. The cost friendlier version is available starting at $329 for the 32GB WiFi model and $459 for the cellular option. The only other comparable model by price is the aging iPad mini 4 which retails for $399. It is safe to assume that the fourth-generation iPad mini, which has been around since 2015, wasn't a major factor in the jump in Apple tablet sales.