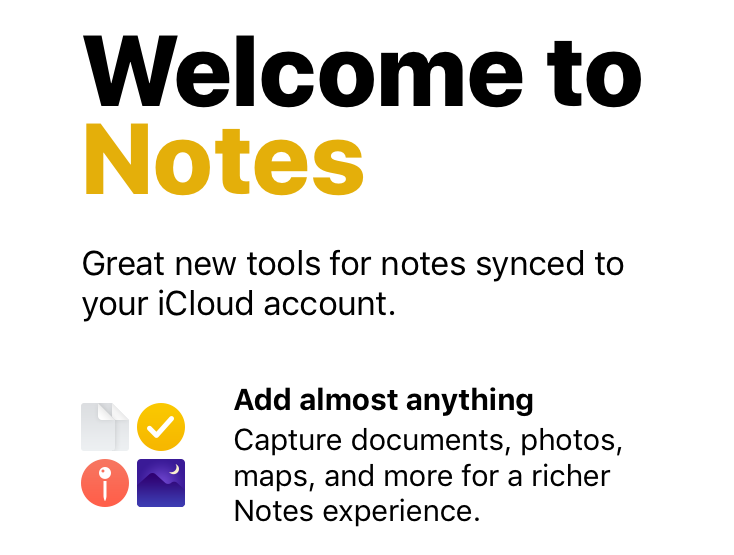 Apple today has released the third public iOS 11 beta and the fourth iOS 11 developer beta. The third beta features some slight cosmetic changes for the iPad, such as new animations in Multitasking mode, a bug fix that allows you to add apps to an app folder stored in your dock, and the ability to view older notifications by swiping down to open Notification Center.
The fourth beta includes a new splash screen and app icon for the Notes app, a new splash screen for the Photos app, some new icons and icon updates and more. The splash pages detail all the new features found in the Notes and Photos apps in iOS 11.
In the Notes app users can now add photos, maps and more, and they can now invite other iOS users to view or make changes to a note.
The Photos app splash page highlights new Live Photo effects such as loops and bounces, new Live Photo editing features and new Memories categories.
iOS 11 beta 3 is available now OTA to all iOS users who have signed up to Apple's public beta program.
The final public version of iOS 11 will be available in September when Apple launches the iPhone 8.