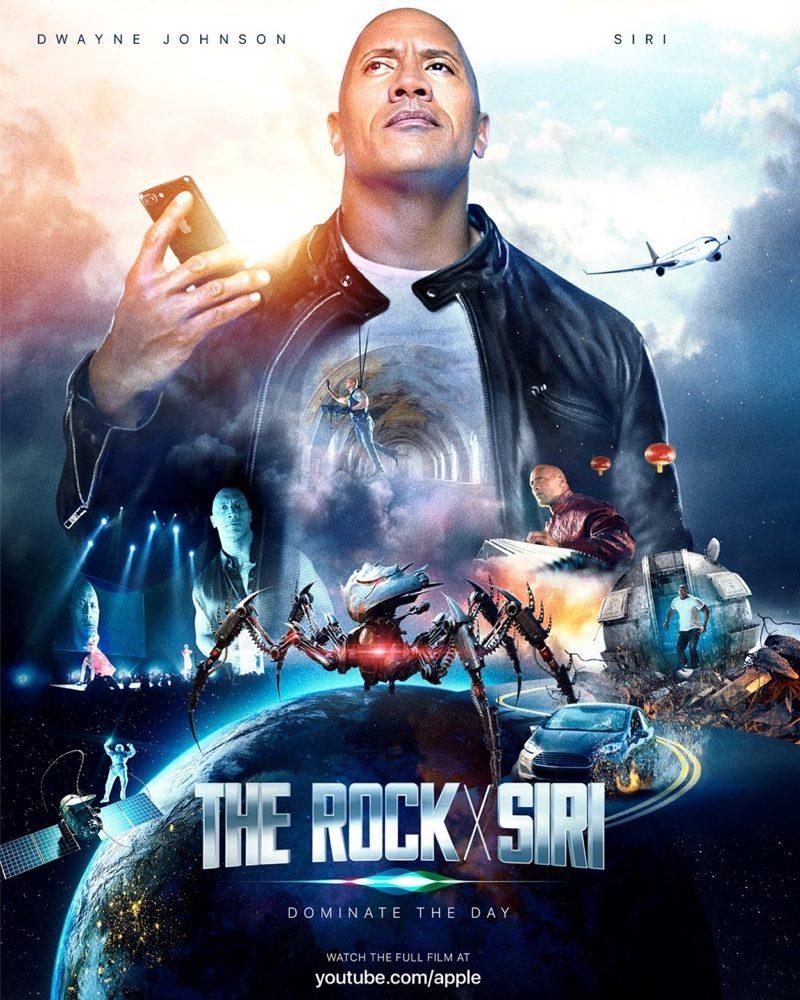 Apple has teamed up with Dwayne "The Rock" Johnson for a new Siri commercial. Johnson announced the new partnership on Twitter calling it the "biggest, coolest, craziest movie ever."
"I partnered with #Apple to make the BIGGEST, COOLEST, CRAZIEST, DOPEST, MOST OVER THE TOP, FUNNEST (is that even a word?) movie ever. And I have the greatest co-star of all time - #SIRI. I make movies for the world to enjoy and we also made this one to motivate you to get out there and get the job done. I want you to watch it, have fun with it and then go LIVE IT."
The video was uploaded to Apple's YouTube page on Monday. It is currently listed as number 3 on YouTube's trending videos list.
In the commercial Johnson flies an airplane, hosts a fashion show, goes to space and shoots a movie to complete all his life goals. The Rock uses Siri to help him achieve his goals by using the voice assistant to order a Lyft, check the weather in Rome, read his emails and more.
The commercial seems to have been launched to coincide with the release of Apple's new HomePod. The HomePod is a new speaker, like the Amazon Echo, that features voice control, Siri intelligence, and remote access and home automations through the Home App.
Apple has uploaded the new movie to its Siri subsite, but you can also check it out below.