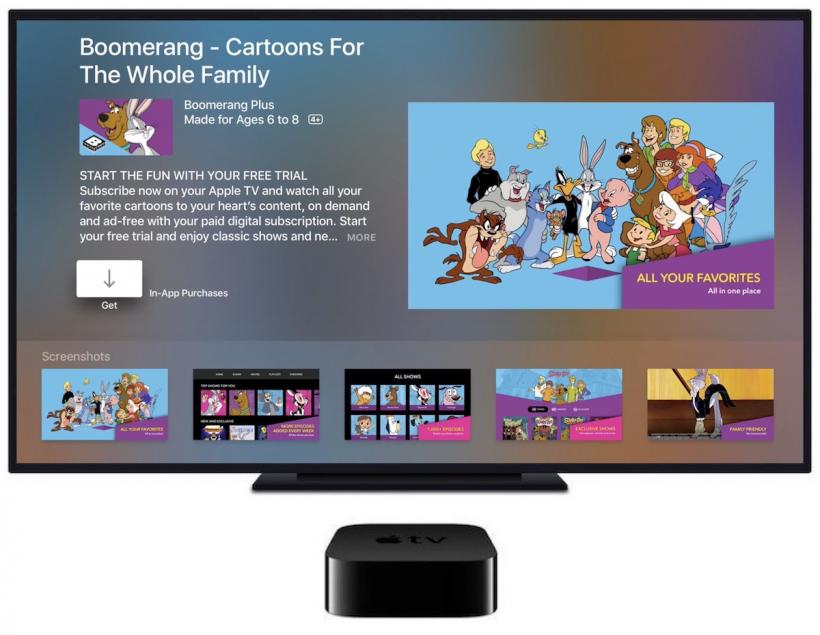 The classic cartoon streaming service Boomerang has launched its new premium service to Apple TV, Chromecast and Amazon Fire TV. Roku support is also being added in the coming weeks, according to The Futon Critic. The service is currently available on iOS for the iPhone and iPad, Google Play and online for desktops and laptops.
Boomerang is availble for $4.99/month or at $3.33/month for an annual subscription. The service features over 5,000 titles from the Hanna-Barbera, Looney Tunes and MGM animation library. Titles include classic episodes of Scooby Doo, Tom & Jerry, Bugs Bunny and new series such as Dorothy and the Wizard of Oz from Warner Bros. Animation.
"The uplifting comedic fantasy series transports audiences to the magical land of Oz and follows the ruby slipper adventures of its brave and feisty princess protagonist. The first thirteen episodes are now live on the service."
You can sign-up for Boomerang at boomerang.com or through your Apple TV or iOS device. Learn more about the service and keep updated on new series @BoomerangToons, Instagram or Facebook.