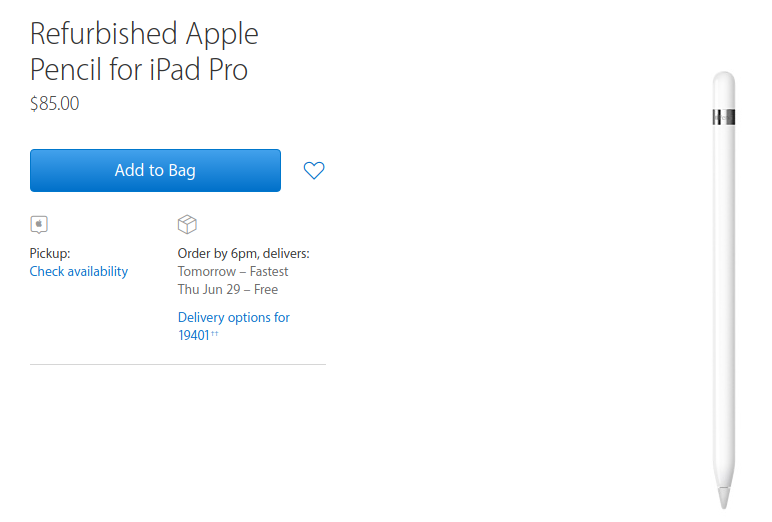 Apple has begun selling refurbished Pencils on its online store. The stylus, normally $99, is now available for $85. A savings of $14 if you don't mind buying refurbished.
Refurbished Apple products come with a one-year limited warranty and are covered by Apple's 4-day return policy. Each Pencil ships with a Lighting adapter and extra tip.
The Apple Pencil works with all iPad Pro models, including the new 10.5-inch version. It allows you to easily draw, take notes, paint or highlight documents on your iPad. iOS 11 also includes new Pencil features such as adding handwriting and drawings alongside text and the ability to search handwritten notes using Spotlight.
Apple promises that the Pencil features "virtually no lag" on the iPad Pro due to its ProMotion technology. The stylus is also incredibly precise, and features accurate pressure sensors, palm rejection and a promised 12-hours of battery life, plus quick charging.
The refurbished Apple Pencil is now available at apple.com while supplies last.