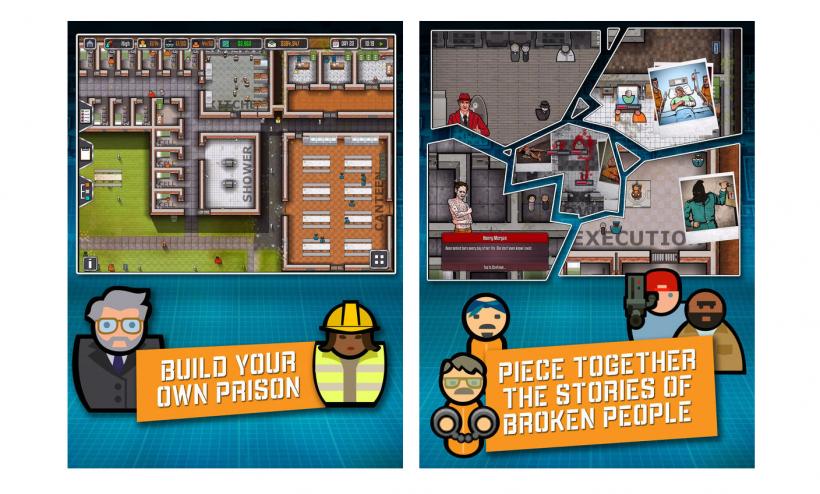 Prison Architect: Mobile is a new simulation title for the iPad where you can build and manage your own maximum security prison from the ground up. You can design your own prision with cell blocks, inmate facilities and different amenities such as workout areas. The game even features the ability to build solitary confinement cells and an execution chamber. After you have designed your prison you will need to manage its day-to-day activities like paying your staff and keeping prisoner morale high.
The game features a story-driven campaign mode with different chapters, cut-scenes and objectives. You will need to address inmate needs and security concerns while working within your restrictive budget, manage different types of criminals, like violent offenders, and deal with floods, fires, fights and riots.
The free iPad version includes enough to get your prison started with the option to unlock additional chapters with one-time purchases. The full game bundle is $14.99 and the sandbox mode is available for $4.99. Individual chapters are $2.99.
The game received a massive update today with a long list of bug fixes. Version 1.0.5 requires an iPad with 64-bit architecture running iOS 8.0 or later. So make sure you read all the compatibility requirements and recent release notes before downloading.