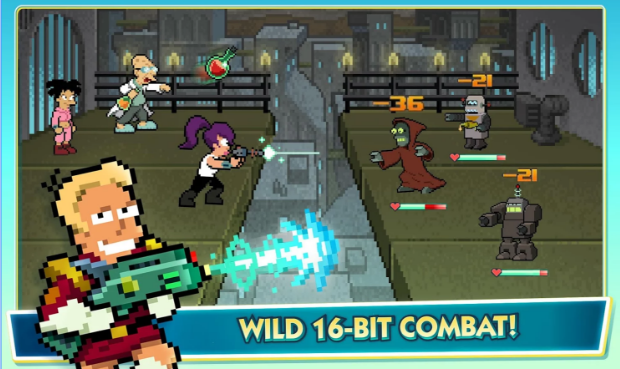 TinyCo has released a second trailer for Futurama: Worlds of Tomorrow. The video features Stephen Hawking, George Takei, Bill Nye, and Neil DeGrasse Tyson announcing the release date for the new mobile game.
In Worlds of Tomorrow players can design their own version of "New New York and explore unfamiliar planets in a mission to save the universe," according to the official Google Play description. The game features RPG-like 16-bit combat, choose your own adventure elements and the ability to customize characters in different outfits.
Worlds of Tomorrow was created by original creator Matt Groening, and co-developer David X. Cohen. It also features an all-new story from the creative team behind the original Fox series, including the original animators and cast.
You can pre-register for the game at Google Play or the Worlds of Tomorrow mini-site.
Futurama: Worlds of Tomorrow will be available on both the Apple App Store and Google Play on June 29th.