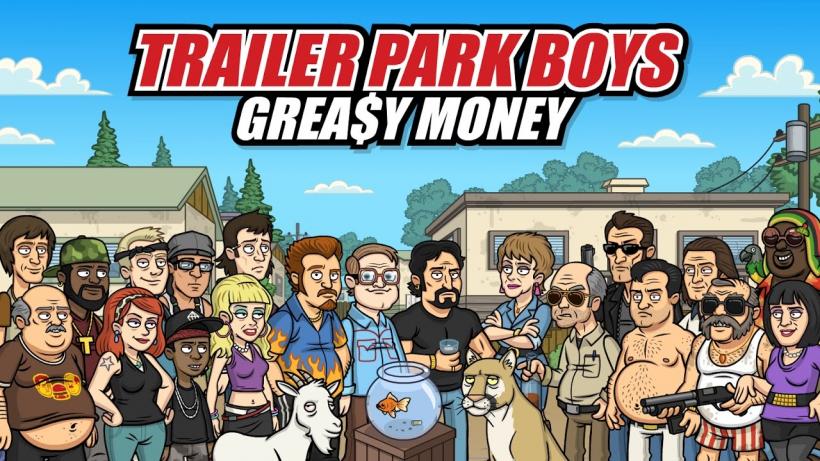 A game about cultivating cannabis isn't something one would expect to pop up on the Apple App Store, but it has in the form of a resource management title called, Wiz Khalifa's Weed Farm. In the game, Khalifa teaches you how to "plant, grow, and harvest the finest herb on earth" in a post-prohibition world. Players can tap and swipe to grow different strains of cannabis and invest their resources to grow their weed empire. Khalifa's Weed Farm has earned a solid 5-star App Store rating since its launch. The game is available for free for all devices running iOS 7.0 or later.
Two popular comedies with cult followings were turned into mobile games this week. First up is a clicker based on Mike Judge's 1999 film Office Space. The game follows the plot of the movie where the goal is to siphon off undetectable pennies from your company to make you and your friends rich. Office Space the game is mostly geared towards fans of the film, but it has managed to earn a 4 1/2-stars on the App Store since its release earlier this week. Office Space: Idle Profits is available for free.
The second title is based on the Mike Clattenburg mockumentary film and television series, Trailer Park Boys. It is a building title where you run the fictional Sunnyvale Trailer Park. Players can upgrade their business, hire characters to run the park, and collect liquors and cards to upgrade buildings. Trailer Park Boys: Greasy Money features over 30 character cards to collect, boss fights and more. It is available for free on the App Store.
Here are more of this week's noteworthy games released to the Apple App Store: