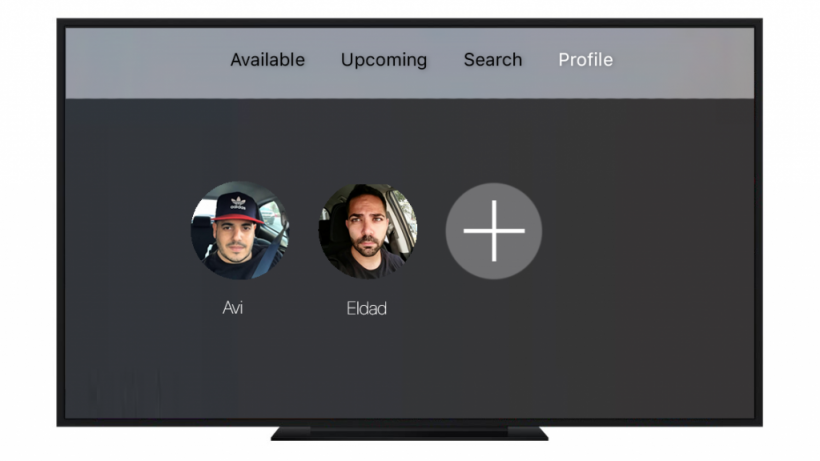 The Apple TV will be the first Apple product to receive a multi-user login option with the release of TVos 11, according to The Verifier. The site posted a mockup showing how multiple profiles would look on a user's television display. According to the unverified report, Apple TV owners running TVos 11 or later will be able to use their personal Apple IDs to access their own songs, iCloud photos and more. Allowing multiple profiles on the Apple TV makes sense since it is primarily a shared device, unlike an iPhone which is considered more of a personal product.
Apple launched a similar multi-user education mode for the iPad in iOS 9.3 last year.
The Verifier also claims Apple will add a Picture-in-Picture option to the Apple TV with TVos 11. Picture-in-Picture allows users to watch a video while using a second app by docking the video in a smaller window at the bottom of the screen. Apple introduced Picture-in-Picture to the iPad in iOS 9.
While any new Apple TV features are welcome, Picture-in-Picture is a bit useless since a majority of the Apple TV apps are designed for watching videos or streaming. Picture-in-Picture does not allow users to watch two videos at once. It is more for playing videos while you surf the web or use other apps. For example, you could watch YouTube while checking the weather on your Apple TV, but your first video will pause if you start a second using Picture-in-Picture mode.
Apple is expected to preview TVos 11 alongside iOS 11 at WWDC in June. The Worldwide Developers Conference is scheduled for June 5-9 at the McEnery Convention Centre in San Jose, California.