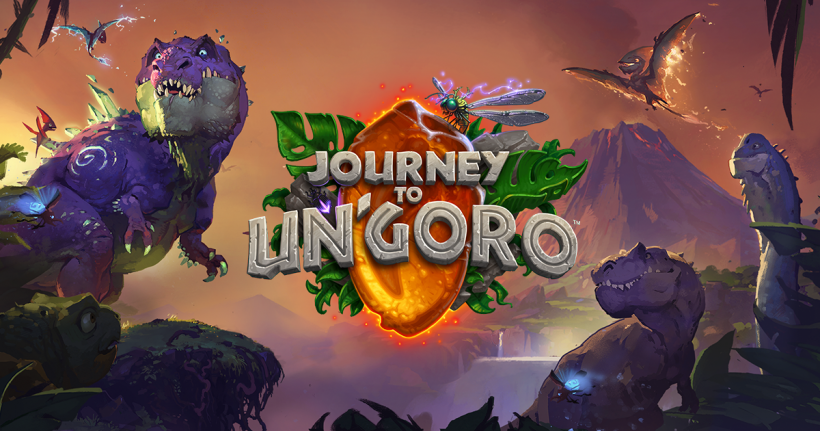 Blizzard this week has released its latest Hearthstone expansion Journey to Un'Goro. The release not only unleashes 135 new prehistoric cards into the Hearthstone universe, but it also kicks off the Year of the Mammoth card rotation. Journey to Un'Goro card packs can now be purchased from the in-game Shop for gold or real-world currency, or won as quest rewards or prizes in the Arena. You can learn more about the world of Un'Goro and all the new Hearthstone cards here.
Apple released its own video creation app called Clips on Thursday. The app mimics a lot of features from other services such as Snapchat by allowing users to easily create their own videos with annotations, music and effects. The user reviews since its release have been mostly positive, but critics have call the UI confusing. Clips is available now for free on the App Store for all devices running iOS 10.3 or later.
Adult Swim's Robot Unicorn Attack 3 is set to launch next week. The new title in the popular endless runner series features multiple 3D unicorns to unlock, the ability to melt down unwanted unicorns to upgrade, long-term events, legendary unicorns and more. You can learn more about the game on the Touch Arcade forums.
Google this week launched YouTube TV in New York, Los Angeles, San Francisco Bay Area, Chicago, and Philadelphia. The new television streaming service allows subscribers to access ABC, CBS, FOX, NBC, ESPN, Fox Sports Networks, Comcast SportsNet and more for $35 a month on their computer, smartphones, tablets and streaming devices, such as Chromecast. iOS users can download the free app from the App Store.
Here are the rest of this week's noteworthy App Store releases: