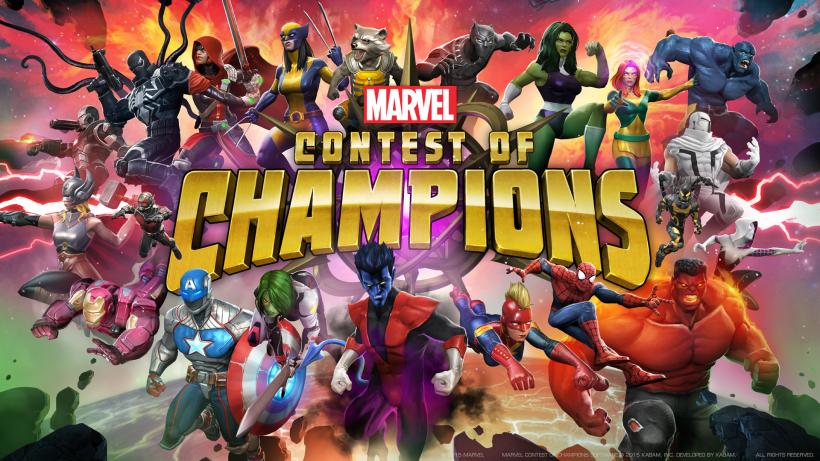 Marvel: Contest of Champions players are upset with Netmarble after the company acquired the game's developer Kabam. The uproar came after Kamam issued an update to the game that nerfed a number of heroes, and made other changes to even the playing field. The fans behind the "#BoycottMCOC Movement" have even sent out a press release, which you can read in its entirety here.
Kabam did apologize for the changes and a new update is in the works, but some fans do not believe they will address all the problems. You can read more about the MCOC controversy here, and learn why some fans are skeptical that their demands will be met.
Bethesda announced on Thursday that its new collectible card game The Elder Scrolls: Legends will be available for the iPad on March 23rd. PC owners can download the game now for free and transfer all their saved data to the mobile version after its launch. Bethesda also unveiled the title for the first Legends story campaign, and plan to reveal more details about the game at E3.
The piano teaching tool Skoove is now available as an iPad app. The app provides over 250 interactive piano lessons with song theory, tips and feedback. The app is available for free but requires a monthly fee for full access.
A new mobile port of the classic shooter, 1942, is now available on the Apple App Store. 1942 was originally released to arcades in 1984 by Capcom. In the game players must fly the "Super Ace" plane to Tokyo to destroy the Japanese fleet. 1942 Mobile includes all the classic World War II arcade action with new touchscreen controls, and it's only $0.99.
Here are this week's other noteworthy App Store releases: