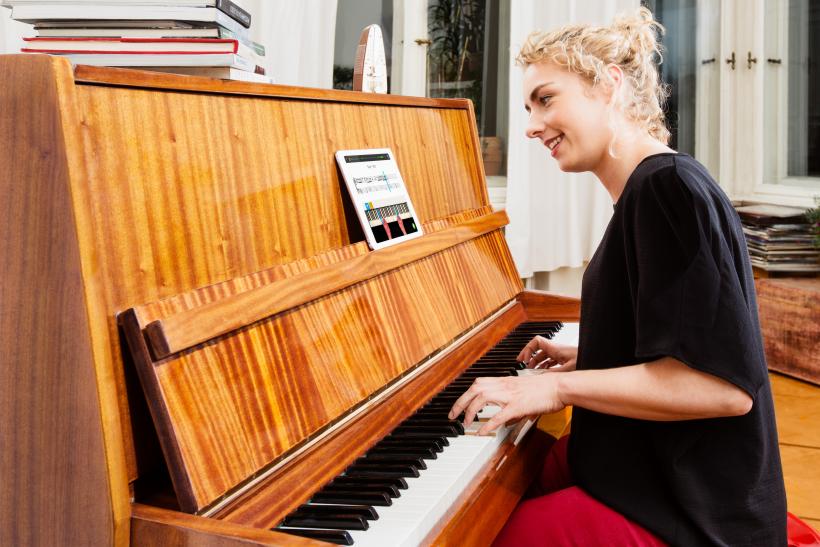 Skoove is a new app on the App Store that teaches users how to play the piano with over 250 interactive lessons and full courses. The iPad app not only promises to have you playing your "first melody in minutes," but it teaches the theory behind each song and the proper playing techniques. Skoove will also listen to your performance and give you feedback and tips on how to improve.
The free version of the app comes with a limited number of lessons. Users can then decide if they want to upgrade to Skoove Premium starting at €19.99/month (around $21). A monthly subscription gives you full access to all lessons and library of songs, one-on-one support and new lessons added every month.
Other monthly plans are offered at €39.99/mo and €119 for a full year.
Skoove works with any piano or keyboard, and it utilizes your iPad's built-in microphone so there is no need for cables or other attachments. The app supports all iPad models running iOS 9.3 or later.
You can download Skoove now for free from the Apple App Store.