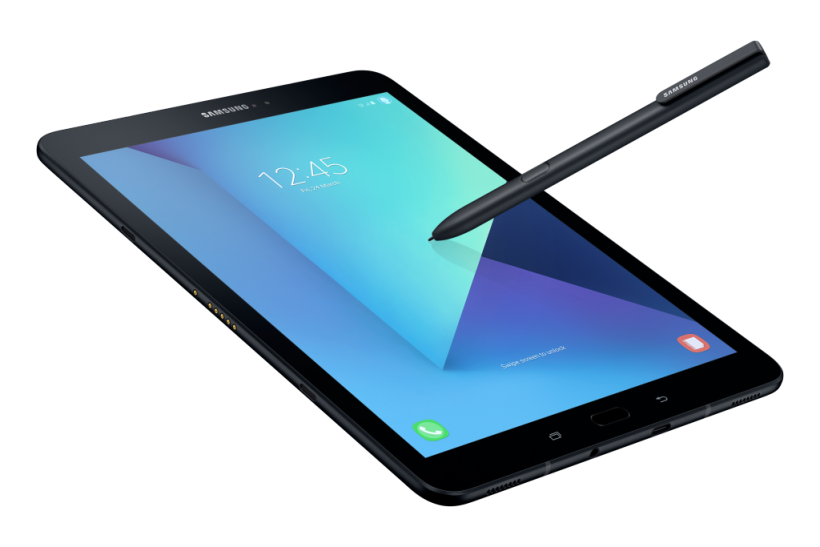 Samsung today announced two new tablets the same morning Mobile World Congress 2017 is set to kick off in Barcelona, Spain. The South Korean company also announced that it would be holding its annual Unpacked event on March 29th. The smartphone-maker is expected to officially unveil the Galaxy S8 during the March keynote. You can watch the Unpacked 2017 teaser trailer at the bottom of this post.
Samsung's new tablets include the Samsung Galaxy Tab S3 and the Samsung Galaxy Book. The official press release describes both devices as "stylishly designed tablets with advanced computing technology offering a premium mobile experience." Samsung also adds that the Tab S3 delivers "superior video and gaming experiences" while performing as a versatile productivity tool.
The Tab S3 comes equipped with a 9.7-inch Super AMOLED display with 2,048-by-1,536 pixel resolution, and stereo-speakers which automatically adjust depending on how you are holding the tablet, just like Apple's iPad Pro. It is powered by Qualcomm's Snapdragon 820 processor with 4GB of RAM. It also ships with a USB-C port, a 6,000 mAh battery, and expandable storage via microSD.
The Galaxy Book will be available in 10.6-inch and 12-inch models. The 10-inch model will ship with a 10.6-inch Full HD LCD with 1,920-by-1,280 resolution, while the larger model is equipped with a Super AMOLED display with 2160-by-1440 resolution. The smaller model is powered by Intel's 2.6GHz Core m3 dual-core processor with 4GB of RAM, and the 12-inch model is powered by a 3.1GHz Core i5 dual-core processor with 8GB of RAM
All three tablets, including the Tab 3, come equipped with a 13-megapixel rear camera and a 5-megapixel front-facing camera.
Samsung also announced an updated version of its S Pen with a smaller 0.7mm tip and increased pressure sensitivity.
You can click here to read the full press release and see a gallery for both devices. Pricing has not been announced at this time.