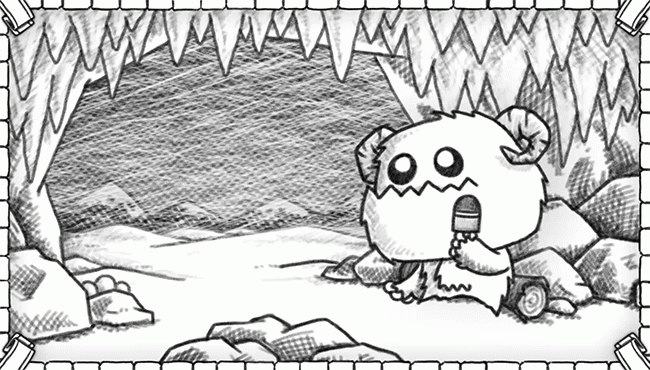 Developer Gambrinous announced on the Touch Arcade forums that the adventure pack. "Ice Cream Headaches" is coming to the iOS version of Guild of Dungeoneering on February 9th. The DLC is available for free for those who already own the game, but the download price will jump from $4.99 to $5.99 for new users. New users who download the game after the 9th will get both available adventure packs, including "Pirate's Cove."
Here's the new features available in Ice Cream Headaches:
New zone full of new quests/monsters/bosses, accessible near the beginning of the campaign.
Three new classes of dungeoneer. You unlock these by playing the new quests.
Piles of new loot at every tier unlock for use throughout the game.
Big new mechanic, Favour. You can gain favour as you build your dungeon, then spend it in battle to do stuff like draw extra cards, remove cards from your deck, or make the monster discard their current attack. Like the loot, Favour is used throughout the game.
Gambrinous notes that the new adventure pack adds more replay value to the game.
Guild of Dungeoneering is turn-based dungeon crawler where you build dungeons for heroes to explore. The game was originally released to iOS on July 21, 2016 and updated with the Pirate's Cove DLC in August. It supports all devices running iOS 8.0 and later.
Guild of Dungeoneering is currently available on the App Store for $4.99, until the $1 price hike on Feb. 9th.