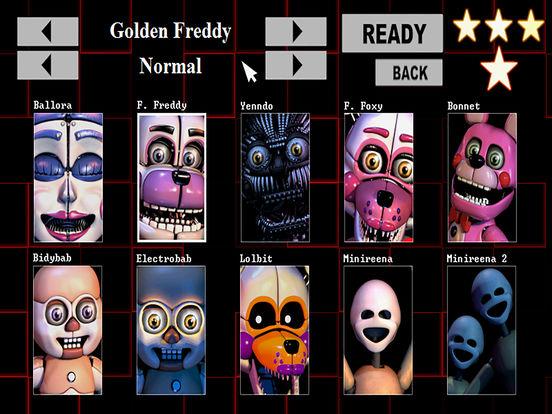 Developer Scott Cawthon has finally released Five Nights at Freddy's: Sister Location to the Apple App Store. Sister Location is the fifth installment in the popular franchise about killer animatronics and the unlucky night employees who get stuck attending to them. The game was originally scheduled for a multi-platform release in October, but Cawthon decided to delay the mobile version due to the story being too "dark." Cawthon originally released Sister Location to Steam in October, followed by an Android launch in December. The game was finally ported to the App Store for iOS on January 3, 2017.
The game follows Mike, a new employee of Circus Baby's Rentals and Entertainment, a sister company of Fazbear Entertainment. Sister Location is played like the original Five Night titles, where players must help Mike survive being killed by the sentient animatronics roaming around at night. Players must decide if they should follow the conflicting advice of an AI named HandUnit, who is there to help Mike, or the voice of Circus Baby, the lead animatronic and the star of the mysteriously closed Circus Baby's Pizza World.
Unlike the original titles, where players must survive by barricading themselves in one room, Mike must move from room to room to fulfill a series of tasks during each of the five nights he is at Circus Baby's Rentals. The game also introduces new killer animatronics and "Funtime" versions of classic characters, such as Freddy Fazbear and Foxy the Pirate Fox, to the franchise.
The iOS version of the game features a full port of the PC version containing all five nights including Custom Night, the Baby "death" Mini-Game, and both the original and alternate endings.
Five Nights at Freddy's: Sister Location is available for $2.99 on the App Store. It supports all devices running iOS 8.0 or later and is rated 12+ for cartoon horror and violence.