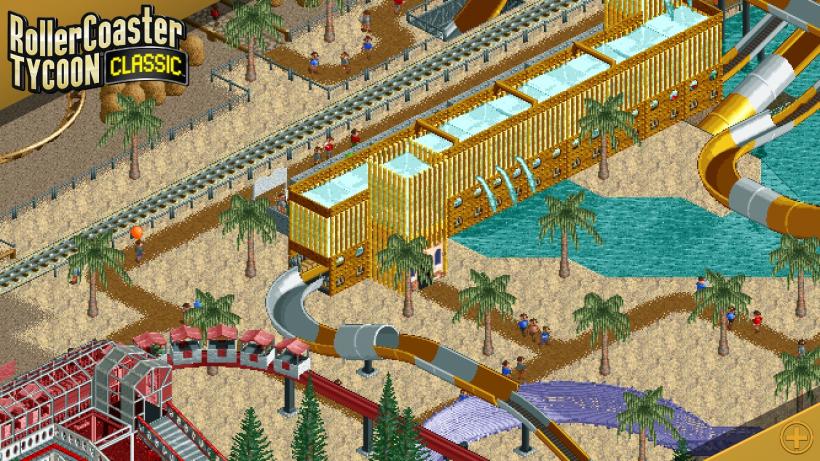 Atari has decided to ditch the microtransaction filled freemium model that has recently plagued its RollerCoaster Tycoon franchise by launching RollerCoaster TycoonClassic as a premium app. The new title, that promises to combine the best of RCT 1 & 2, is available now for only $5.99 on the Apple App Store. The game isn't totally IAP free, but it features a lot less additional purchases than recent titles, such as the heavily maligned RollerCoaster Tycoon 4.
In RCT Classic, players can opt to expand their world with two expansion packs (Wacky Worlds and Time Twister) for $1.99 each. There is also a $6 Toolkit available that includes a Park Scenario Editor and Ride Designer. Players can also use the Toolkit to import and export parks and scenarios from the original RollerCoaster Tycoon 2 PC game.
Fans have fallen out of love with the RollerCoaster Tycoon franchise after the release of RCT World, which managed to earn a "Mostly Negative" rating on Steam. Mobile players were also unhappy with RCT 4 due to its long timers and initial $2.99 download price even though it was filled with IAPs.
For $5.99 RTC Classic promises to be "packed with content" and deliver "a mixture of authentic playability, depth of gameplay and unique graphical style" of the original best selling titles.
RollerCoaster Tycoon Classic supports all devices running iOS 7.0 or later.