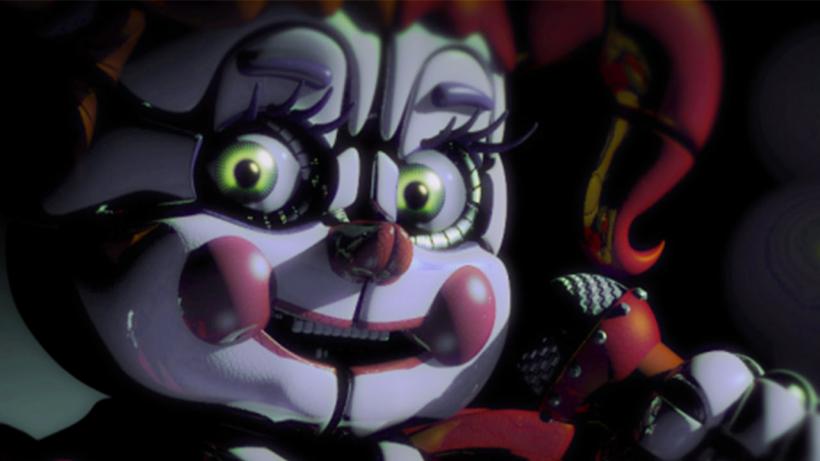 If you have been hoping to play the Five Nights at Freddy's spin-off, Sister Location, for Halloween you may have to wait until November. Developer Scott Cawthon has delayed the official version of the game due to its mature content. However, fans who do not want to wait can download an unofficial version of the game in chapters.
After receiving criticism for delaying the game, Cawthon decided to release a mature version of Sister Location to Game Jolt. The mature version of the game does not continue the story of Five Nights, and it is not recommended for fans who enjoy following the official canon of the series.
Cawthon promises that a scary version that continues the story of Freddy Fazbear is on the way, but until it is released, Five Nights fans can download chapter one of the mature version here.
Another sequel has received a Halloween-theme. Layton Hawkes' follow-up to Puzzlepops! is now available for free on the App Store. The sequel includes Halloween candy that you must slide around to create lollipops. The original puzzle game is also currently available for 50% off on the App Store for the holiday.
The hidden object game The Magician's Handbook: Cursed Valley is currently available for free until October 23rd. The game features 13 enchanted levels, 12 mini-games, two levels of difficulty and more.
Here are some other noteworthy titles released to the Apple App Store this week:
Return of the Zombie King ($2.99) Head off on a spooky, undead quest to find your body parts and reclaim your throne as king of the land.
Rusty Lake: Roots ($2.99) The second premium point-and-click adventure by Rusty Lake, the creators of the Cube Escape series and Rusty Lake Hotel.
Eggggg - The Platform Puker ($1.99) Ridiculous two-touch platform game about vomit. Gilbert has an extreme allergy to eggs. Eating them will literally make him vomit like a fountain. He escapes from his mean aunt Doris in order to get to a birthday party, and needs to use his vomiting superpower to survive a world of angry cyborg chickens.