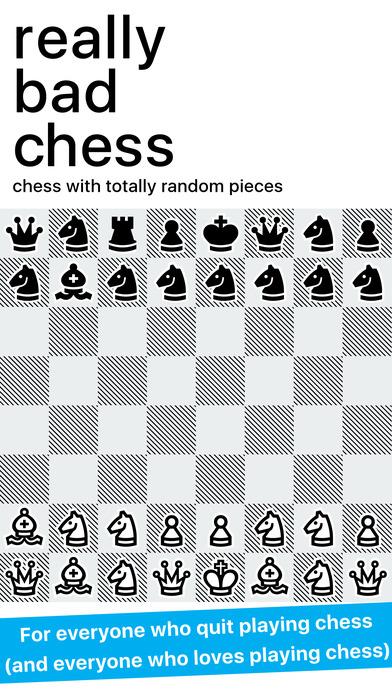 Noodlecake Studios released the followup to its popular wacky golf game, Flappy Golf. The sequel includes Race mode, 29 courses, simple flap controls and online and local multiplayer options. Flappy Golf 2 is available for free on the App Store.
Really Bad Chess by Zach Gage flips the classic game on its head making it more accessible to new, bad and disinterested players. Gage's game allows you to play different matches with totally random pieces, such as 8 Knights or 4 Bishops. Players can compete in ranked, daily, or weekly challenges vs. an AI. The game is free, but you can pay to unlock the full ad-free version which offers alternate color-palettes and the ability to see captured pieces. Really Bad Chess is available now on the App Store.
Another sequel released to the App Store this week is Mushroom Wars 2. This is a real-time strategy where you control different tribes of fungus: brave Shrooms, alien Proteus, amazonian Shii'Moris, necromantic Grims. The game is broken up into 4 episodes with more than 50 missions in each episode. It also promises to feature a "fair" competitive multiplayer mode, two-player cooperative mode and friendly custom option. Mushroom Wars 2 is available for free on the App Store.
Here are more noteworthy games released to the App Store this week: