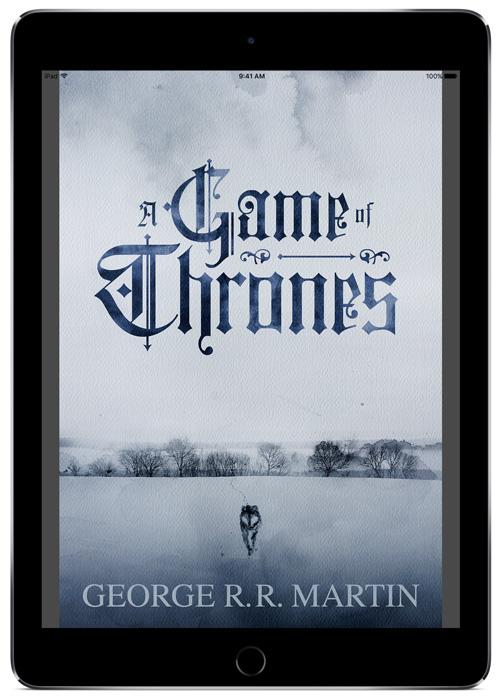 Random House, the same publisher who released the Harry Potter Enhanced Edition is set to release a special edition of George R. R. Martin's A Song of Ice and Fire series to iBooks. The Game of Thrones: Enhanced Edition features all new watercolor covers, which you can see here, in-depth character maps, Martin-approved annotations and more.
The new maps at beginning of each chapter gives readers and interactive look at the current character's location and details of all the surrounding castles and lands, and an appendix at the end of the novel includes additional information about Westeros, according to Entertainment Weekly.
Martin told the Guardian, "we're now entering a new period in the history of publishing."
"The digital book gives readers the ability to experience all this rich secondary material that had not been possible before. These enhanced editions, available only on iBooks, include sigils and family trees and glossaries. Anything that confuses you, anything you want to know more about, it's right there at your fingertips. It's an amazing next step in the world of books."
The first A Game of Thrones enhanced novel is set to hit Apple's iBooks store today, and the next four books are scheduled to launch between October and March 2017. New and old Game of Thrones fans can download enhanced editions of A Clash of Kings on October 27, and A Storm of Swords on December 15.
At the time of this post A Song of Ice and Fire is not yet available on iBooks, but it should be available sometime today via this link. You can also check the original iBooks page for an updated link to the enhanced edition.