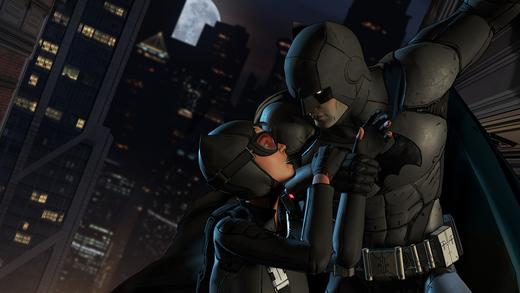 The long awaited episodic video game series starring Batman from Telltale is finally here, but shockingly the first user reviews are overwhelmingly negative. Batman - The Telltale Series has received a disappointing 3 stars on the App Store due to glitchy graphics, bad controls and slow loading times. This may be due to the game being recommended for newer devices, such as the iPhone 6 or later, iPad mini 4 and iPad Pro.
If you have a newer device and want to give Batman a spin, the first episode is available for $4.99 on the App Store. You can also purchase the entire series for $14.99.
Another popular video game series has released its final chapter to the App Store. Sorcery! 4 is now available for all iOS devices running iOS 7.0 or later. The fourth chapter concludes the series, but it can also be played as a standalone app. Sorcery has been called "on of the best iPhone games" of 2015 by TIME and it was voted as one of the Best iPad Games of the Year by Apple's editors.
In the Sorcery! 4 players must battle birdmen and other weird creatures to enter the gates of Mampang -- a legendary Fortress of Sorcerers. The game features an open hand-drawn, 3D world with thousands of choices to create your own unique story. The game adapts to your decisions, and includes tons of new enemies from the best-selling gamebook series by legendary game designer Steve Jackson.
Sorcery! 4 is available for $4.99 on the App Store.
Here this week's most noteworthy new App Store releases: