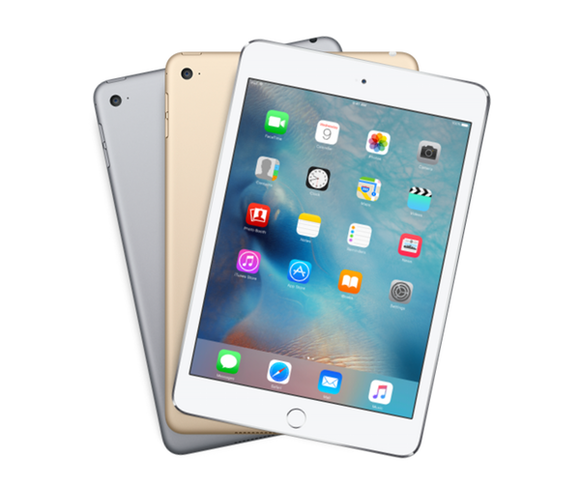 There have been all kinds of rumors about the future of Apple ever since the company posted its first decline is sales in 2016. Apple saw a slump across all product lines, but the iPad has seen the biggest slide as interest in tablets has slowly declined over the years. This and the introduction of larger handsets have made many ponder about the fate of Apple's 7.9-inch tablet, the iPad mini.
The last iPad mini model was released over a year ago on September 5th. Apple has since released two iPad Pro models, but there hasn't been much chatter about a fifth-generation mini in the rumor mill. Some analysts believe that Apple plans to discontinue the smaller tablet since its sales are being cannibalized by the larger iPhone Plus models.
Apple this week released the iPhone 7, iPhone 7 Plus and Apple Watch Series 2. Even though the iPad was never mentioned at the last keynote, Apple's tablet line was revamped with new storage options. Apple even released a variety of new colors for the iPad Silicon cases and Smart Covers, showing it still supports its once popular tablet lineup. While the iPad mini didn't receive new storage capacities, the second- and fourth-generation models are still available on apple.com.
The 16GB iPad mini 2 was discontinued to match the rest of Apple's iOS lineups, and the iPad mini 4 is now available in 32GB and 128GB versions.
The iPhone 7 keynote was the perfect opportunity for Apple to quietly phase out its 7-inch tablet, but Tim Cook and company decided it was good enough to keep around until at least the next product refresh. The iPad mini 2-4 will also support iOS 10 when it is released on September 16. This gives the iPad mini lineup at least another year of longevity, and means all three models will also wok with Apple's newest AirPods accessory.
It is still unknown if Apple plans to release a new iPad mini in the future, but for now, the little guy has decided to stick around.