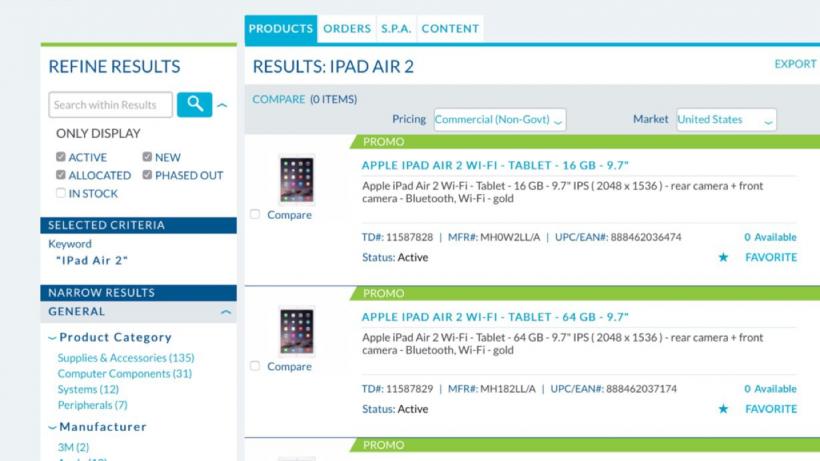 9to5Mac reported this weekend that the iPad Air 2 has sold out at most major distributors. This is normally a sign that Apple is planning some kind of refresh, but as we have pointed out all year long, there have been zero rumors or leaks indicating we will see a new iPad model this year. Even the well trusted analyst KGI Ming-Chi Kuo from KGI Securities has noted Apple will not release a new model iPad until 2017.
Kou believes Apple will launch three new iPad models, including a second-generation iPad Pro, an entry-level 9.7-inch iPad and a new unnamed 10.5-inch model. It is also still unknown if Apple plans to continue its 7-inch iPad mini lineup, or discontinue it entirely.
All tablet sales, including the iPad, have been in a steady decline for a few years. Apple CEO Tim Cook has said he still believes there is a future for the iPad, but Apple may be temporarily putting on the breaks for its tablet lineup. There have been no reports of a new 9.7-inch iPad being in the works since the release of the iPad Pro earlier this year, and there has even been speculation that the iPad Air 2 will be the final "Air" model.
The question isn't if Apple will release a new 12- or 9-inch tablet, it is when, and all signs point to 2017 due to the low interest in tablets at the current time.
As of right now Apple is focused on releasing its next-generation iPhone on September 7th, and analysts are already planning for a lackluster response from consumers. The iPhone 7 isn't expected to include any new features that will wow customers, and Apple may be looking at another decline in new iPhone sales. All mobile devices have hit seemed to hit their peak with bells and whistles and even Apple may be forced to spread out the time between its product cycles to keep people interested.