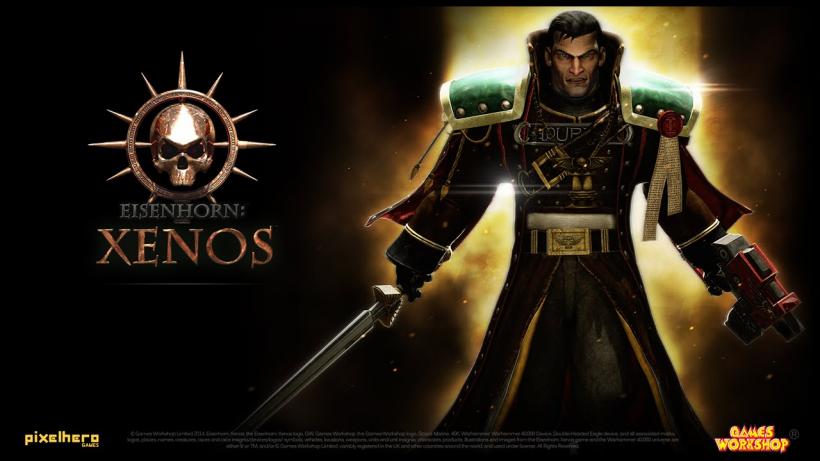 We previewed three random games this week, including the sci-fi western Space Marshals 2, the bizarre, anime WW2 title Panzer Waltz and the tower defense game Dungeon Warfare. Here are some more titles that made a splash on the App Store this week.
Pixel Hero Games released another Warhammer title based on the 2001 Games Workshop book, Xenos (Eisenhorn). This is the first book in the 'Eisenhorn' trilogy. Eisenhorn: XENOS is an adventure game where players drive the story. Touch Arcade gave it a meh review, while the official App Store description boasts high scores from Pocket Gamer and AppleNApps.
In the game, you play as Gregor Eisenhorn (voiced by Mark Strong) as you explore the Warhammer 40k universe and live the events of the novel. The game features a party system where you can choose other characters to join you, the ability to unlock Imperium's most iconic weaponry, MFi controller support and more.
Eisenhorn: XENOS is available for $9.99 on the Apple App Store.
This week was a good week for puzzle lovers. Several interesting puzzle games were released to the App Store, including Puzzle Monster Quest: Attack on Titan, Color Snake, FRAK and Lost Maze.
In case you missed the news, 10tons Ltd plans to open another round of beta invites for its cyberpunk, dual-stick shooter Neon Chrome. You can register here to be randomly picked to beta test the game on iOS.
Here are some other noteworthy games released to the Apple App Store this week.