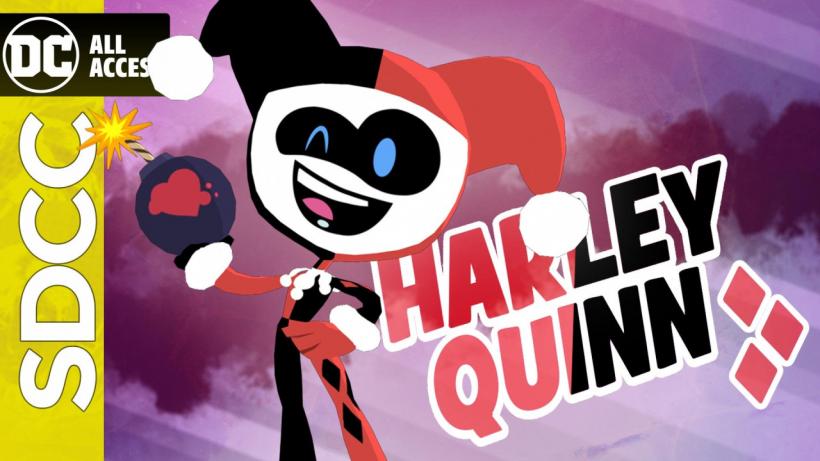 It has been a big year for Pokémon and Pokémon parodies on the Apple App Store. Adult Swim got the ball rolling in January by releasing its own Pokémon clone called Pocket Mortys, then Cartoon Network and Grumpyface Studios got in on the fun by releasing Teeny Titans. Both games are a lot of fun and highly recommended, especially when you rather catch 'em all sitting on your couch than by going outside to play Pokémon GO. Adult Swim has been doing a great job of keeping Pocket Mortys updated with new content, and Grumpyface announced this weekend that it also has big plans for Teeny Titans.
Cartoon Network and Grumpyface Studios announced at San Diego Comic-Con that Harley Quinn will be one of the first new characters coming to Teeny Titans. The companies also announced that more information about future characters is coming soon. This is good news for everyone who has already collected or is close to collecting all the DC characters available in the game.
If you have never played Teeny Titans, it is a spoof on both the original Pokémon and action figure collecting titles, such as Skylanders. The object of the game is to find as many collectible figures based on the Teen Titans Go cartoon and other popular DC characters. You can train and use your figures to combat other NPCs in the game and compete in tournaments. Teeny Titans includes lots of fun quests, 70 collectible figures, and several areas to unlock in Jump City.
Teeny Titans is available for $3.99 on the Apple App Store. It supports all devices running iOS 7.0 or later.