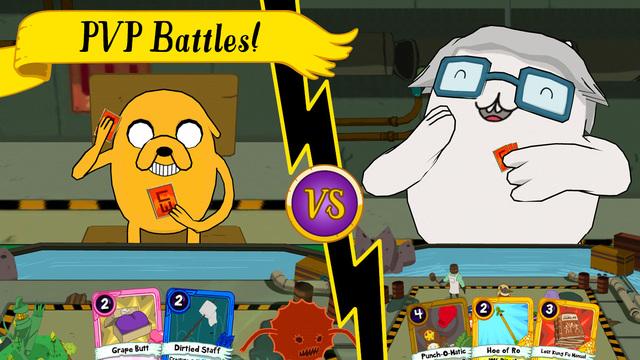 In anticipation of the release of Ghostbusters, in theaters today, Activision, in collaboration with Sony Pictures has launched two new ghost busting games. Ghostbusters is a new console title that picks up after the ending of the reboot. Players can command a squad of rookie ghostbusters as they rid the city of rogue spirits. The game features hidden collectibles and the ability to upgrade characters with new gear and abilities. Ghostbusters is available now for $50 for the PlayStation 4, Xbox One and Windows.
Ghostbusters: Slime City is a new mobile title that lets players take on the role of a ghostbusting recruit while trying to save the city from a new paranormal threat. Players can craft new proton pack loadouts, upgrade their headquarters and complete quests. Ghostbusters: Slime City is available for free on the Apple App Store. You can check out the trailer posted below.
The long awaited follow-up to Card Wars - Adventure Time is finally here. The new card battler is based on an episode of the hit cartoon Adventure Time, where Jake must win a Card Wars tournament. Card Wars Kingdom includes PVP battles, a new battling system and a Creature Lab where players can collect hundreds of creatures, unlock new cards, level up and fuse cards together. Card Wars Kingdom is available now for free on the App Store.
Here are this week's noteworthy universal games released to the Apple App Store through 07/10/16 to 07/15/16.