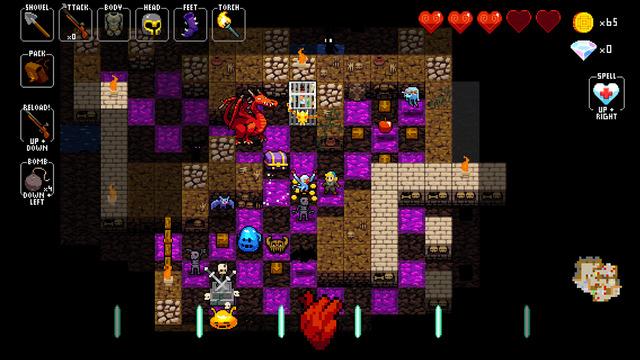 Square-Enix has teamed up with Brave Frontier creator A-Lim to release Final Fantasy Brave Exvius to the Apple App Store and Google Play. Brave Exvius is a free-to-play, turn-based RPG set in the Final Fantasy universe. The game features characters and espers from the original Final Fantasy games, and it includes its own original storyline specifically created for mobile devices. In the game players can explore towns and dungeons while collecting loot and battling a variety of monsters and bosses. Brave Exvius does include IAPs and a timer energy system.
Brace Yourself Games has ported its rhythmic roguelike PC title, Crypt of the NecroDancer to iOS and Apple TV. Yes you read that correctly "rhythmic roguelike". Crypt of the NecroDancer Pocket Edition is a dungeon crawling title where you defeat your enemies by moving to the rhythm of the music. Each level features its own music and you can even create your own soundtrack from your own music library. Crypt of the NecroDancer Pocket Edition is available now for $4.99 on the App Store and Apple TV App Store.
Apple is offering the popular sketching app Procreate for free through the Apple Store app. You can click here to learn how to download the award winning app for free.
Here are this week's noteworthy universal and iPad-only apps released to the Apple App Store through 06/26/16 to 07/01/16.