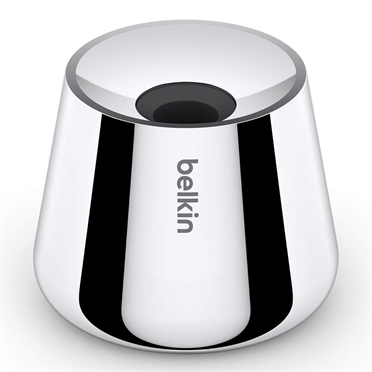 Belkin's newest product is a simple stand that works like a traditional inkwell for the Apple Pencil. It doesn't do anything fancy, such as charging, but it does provide a fashionable way to store your stylus when it's not in use. There are several Apple Pencil cases and accessories that attach your stylus to your iPad Pro, but most of them are unsightly and are only for transportation. The Belkin Base is a desk accessory that allows you to keep you Pencil nearby and ready for use.
There isn't much to say about the Belkin Base. It holds your Apple Pencil upright while protecting its tip from unnecessary wear, and it is designed from an aircraft-grade aluminum with a premium chrome finish. The Base is also weighted so it won't tip over, and it includes a silicone tip holder for extra protection.
The Base is available now through belkin.com for $24.99, or you can pre-order it through amazon.com.