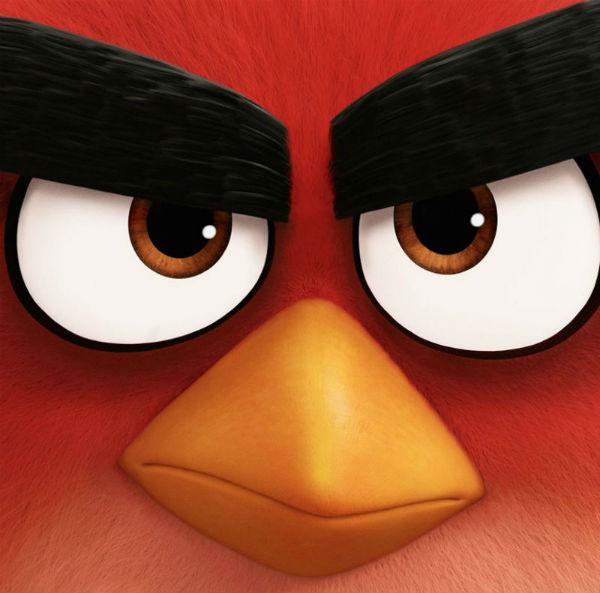 It was a slow week for the App Store overall, but there was one major new iPad-only release, Pathfinder Adventures. We highlighted the new RPG here. Since our write up the game has earned a 3 1/2 star rating and it has been trending on Touch Arcade. You can download Pathfinder Adventures on the App Store for free.
Rovio Entertainment has released an Angry Birds tie-in for the upcoming movie. Angry Birds Action is a pinball-style smashing game starring characters from the animated film. This seems like a last gasp for Rovio as the game is struggling to climb the App Store charts, stuck at only number 24 at the time of this post. Most Angry Birds titles have enjoyed at least a top 10 spot for a few days after a release. The game also includes IAPs, which is odd for a movie tie-in. You can download Angry Birds Action for free on the App Store.
The Angry Birds Movie lands in theaters on May 20th.
Here are more noteworthy App Store releases for the week of 04/24/16 to 04/29/16
Infinite Looper ($9.99)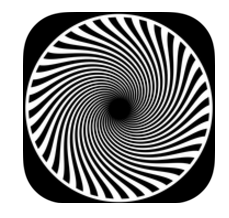 "From the stage to the studio, Infinite Looper will let you capture musical ideas, and can provide the framework for songwriting, all in a single integrated app. Loop MIDI phrases easily, control six different instruments, and quickly assemble loops into full songs. Visit the Secret Base Design web site for details and demonstration videos."
******* KEY FEATURES *******
MIDI Looping: There are dozens of audio looping apps; Infinite Looper expands on this idea, allowing you to quickly select different synthesizers, and loop the MIDI to each with perfect synchronization. Each of the instruments can have up to eight simultaneous loops. The loops can be of different lengths, up to sixtyfour measures long.
Internal SoundFont Engine: Built into the app is an extensive SoundFont library with hundreds of instruments, and multiple drum kits. Pianos, strings, guitar, brass, synthesizers -- it's all there. Everything you need to get going right away.
Inter-App Audio: Infinite Looper can host IAA-compatible synth apps -- take advantage of the wide range of innovative synths.
MIDI In and Out: The app recognizes MIDI from other apps, over Bluetooth connections, and from hardware controllers. Secret Base Design is the developer of the innovative Apollo MIDI over Bluetooth -- the first Bluetooth MIDI solution for iOS. We're also partners in the musicIO app, which allows both audio and MIDI to be sent over an ordinary iOS sync cable. The app is built using the excellent MIDIbus library -- the Secret Base Design team has been at the forefront of MIDI on iOS for years.
And more...
Agent Gumball - Roguelike Spy Game ($2.99) (Universal)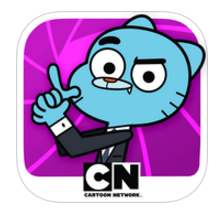 "Someone's been spying on Gumball. What the what?! Two can play at that game!"
******* KEY FEATURES *******
GO UNDERCOVER: Sneak past enemy patrols to collect secrets, plant bugs, take down targets, and rescue missing agents. Which spy will you choose? Swap between Gumball, Darwin, Anais, and Penny!
BATTLE ENEMY AGENTS: Bust out your spy gadgets to get the upper hand in battle! Charge up with the Power Belt. Hack the system with the Tech Watch. And slip into stealth mode with the Spy Glasses.
RECRUIT NEW SPIES: Run your own spy agency. Recruit Gumball's friends and send them on secret missions to earn coins and items while you're away from the game.
UNLOCK STEALTH MISSIONS: Enter the enemy mainframe and put your spy skills to the test! Stay out of sight while gathering top secret intel.
Hidden Object Games
Dangerous Games: Illusionist HD (Free) Twenty years ago at the first Championship of Illusionists, tragedy struck, burning down the famed Taylor Hotel and killing the winning magician. Now, the second Championship is set to take place at the newly rebuilt hotel, but a strange masked character has abducted one of the contestants. Can you stop this trickster and save the competition from another disaster?
Dark Romance: The Swan Sonata HD ($3.99) The dashing Prince Siegfried is hopelessly in love with the enchanting Odette, and in fact, plans to marry her as soon as possible. The evil wizard Rothbard though, has other designs in mind. He wants his daughter Alana to marry the prince instead, and will stop at nothing to see his nefarious plan come to light.