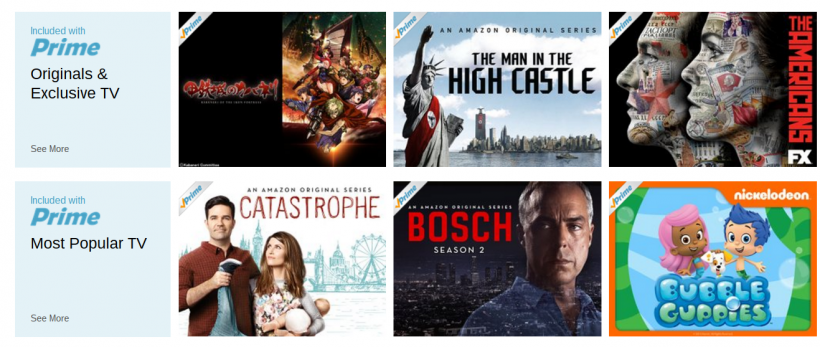 After launching its thinnest and lightest Kindle ever, Amazon announced it will offer its own standalone video streaming service for $8.99/per month. Previously Amazon customers had to subscribe to Amazon Prime for $99 a year to access Amazon Prime Video, which includes movies, television shows and original Amazon programming. The new service will pit Amazon against Netflix, who is raising its monthly prices to $9.99 in May.
One of the glaring differences between the two streaming services is Amazon's lack of Apple TV support. There have been rumors that Amazon was planning on launching an app for Apple's box top set since the fourth-generation was released in 2015, but it has not materialized. Amazon has even stopped selling the Apple TV on its website since its content is blocked on the device.
Both video streaming services offer customers access to thousands of movies and television series plus exclusive content for a small monthly charge. Amazon's own series Transparent captured five Emmy wins last year, and the company has an exclusive deal with HBO to stream older, popular series such as The Wire and The Sopranos.
Amazon is also expected to start offering its Prime delivery service as a monthly option. Customers will be able to receive the benefits of Prime for $10.99/per month. This will allows customers to sign up for Prime during busy shipping seasons and opt out later, instead of being stuck with the service for an entire year.
iOS users can download the Amazon Video app for free on the Apple App Store. The app allows Amazon Prime subscribers to stream tens of thousands of movies and TV episodes at no additional charge. It also offers AirPlay streaming to Apple TV devices (second-generation and later).