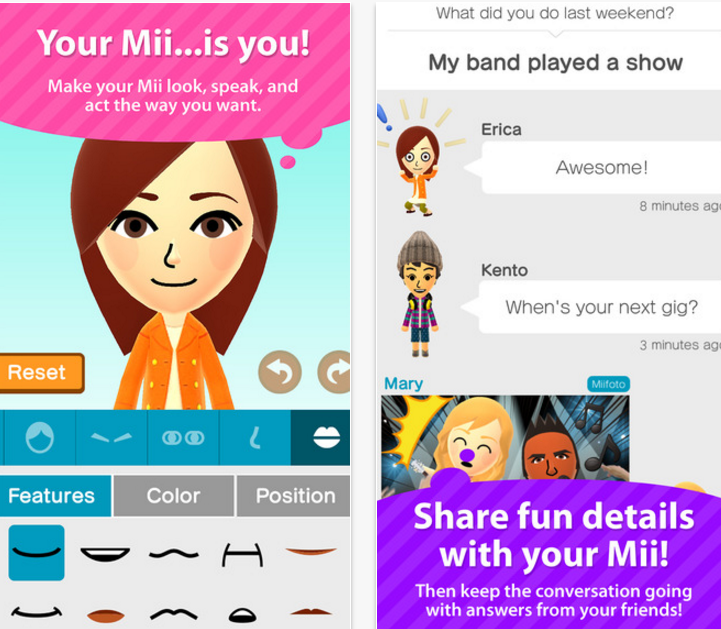 Nintendo's first mobile app designed for iOS is now availble worldwide. Miitomo is a communication app where users can create their own Mii and socialize with other users. As of right now it is the number one app on the Free App Store charts. The game allows users to give their Mii a unique personality, customize its voice and create their own personalized greetings. User can also earn in-game currency to spend on outfits and accessories, answer questions to further personalize their Mii and sync their Nintendo accounts to earn Platinum Points.
Miitomo is available for free on the App Store. It supports all devices running iOS 7.0 or later. The game does not require that you own a NIntendo console, but it helps.
Here are this week's noteworthy App Store releases for the iPad through 03/27/16 to 04/01/16. Don't forget to check out our App Store recap every Saturday for all the weekly releases, jailbreak tweaks, App Store news and important app updates.
Marvel: Avengers Alliance 2 (Free) (Universal)
"Marvel: Avengers Alliance 2 is the massive sequel to the smash hit Marvel: Avengers Alliance, with a robust mobile gaming experience, greater customization, and amazing high quality visuals."
"Assemble a team with the Avengers, Daredevil, Guardians of the Galaxy, Spider-Man, and other Super Heroes to battle Ultron, Baron Strucker, and more epic Super Villains! A mysterious series of galactic collisions, known as Incursions, threaten the fate of Earth. You must use the powerful energy of Iso-8 to stop the destruction of every universe. Team up with friends and other players from around the globe to face deadly foes and prevail."
******* KEY FEATURES *******
Assemble the ultimate team to defeat notorious Super Villains
Strategize and defeat evil forces in epic 3-on-3 combat
Level-up and customize Super Heroes
Collect and equip unique abilities for each Super Hero
Take on dozens of replayable missions
Win bonus rewards for completing Daily Operations
Get powerful rewards in PVP tournaments
Team up with friends' Super Heroes to conquer missions
Flipped Out – The Powerpuff Girls Match 3 Puzzle / Fighting Action Game ($2.99) (Universal)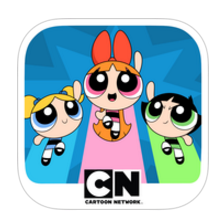 "Destroy monsters with match 3 puzzles or punch their lights out in action-packed melee. Play both ways to save the day with the Powerpuff Girls in Flipped Out!"
******* KEY FEATURES *******
SUGAR AND SPICE
It's not a hybrid game—it's two awesome ways to play! Flip to SUGAR mode and use your wits to match same colored creatures until they explode. Or flip to SPICE mode and use your fists to battle the beasts in hand-to-hand combat. It's like two games in one!
FLIP THE SCRIPT
Change between puzzle and action modes at any time just by flipping your device. You can play exclusively in your favorite mode, or use a combination of brains and brawn for some super synergy!
TOWNSVILLE NEEDS YOU
What happens when you overfeed a cute little Sea Buddy pet? TOO MANY SEA BUDDIES! Help Blossom, Bubbles and Buttercup protect the city from an army of adorable monsters in this all-new, fully voiced Powerpuff adventure!
THREE FOR ALL
Both modes let you play as Blossom, Bubbles and Buttercup, all at the same time! Team up to take down toughies, or divide and conquer to cover more ground. Unleash spicy and sweet superpowers to demolish the bad guys! It's flipping awesome!
SUPER UPGRADES
Unlock stickers to upgrade your stats and add new powers to your arsenal. Customize your sticker loadout for each girl to find your favorite combos.
"Whether you love puzzles or beat 'em ups, you'll flip for the Powerpuff Girls' FLIPPED OUT!"
The Secret Order: Beyond Time HD (Free)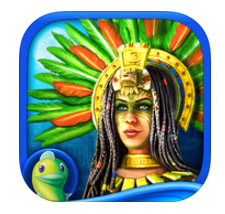 "Sarah Pennington, member of the Secret Order of the Griffins, is stranded in the past with a broken time machine. Tasked with recovering dangerous artifacts from the Dragon Clan and saving the ancient Kingdom of Aeronheart, Sarah now needs find a way back home, but her enemies will stop at nothing to make sure she stays buried in the past forever!"
******* KEY FEATURES *******
TAKE A TRIP THROUGHOUT HISTORY AND JOURNEY TO MYTHIC LANDS
Find the missing talismans for the Eagle, Jaguar, and Crocodile tribes to enlist their help. They may be the your only hope in getting back home where you belong!
CAN YOU REPAIR THE ROYAL GRIFFIN AND RETURN TO YOUR OWN TIME?
Aid Flavius the Inventor and other historical figures to repair your broken time machine through fascinating hidden object scenes.
LITTLE NUBI TO THE RESCUE!
Use your new friend's special talents to crack elaborate puzzles and vibrant mini-games.
DELVE INTO THE UNDERWORLD IN THE THRILLING BONUS CHAPTER
Face your greatest challenge ever and enjoy additional Collector's Edition exclusives including collectible items, achievements, and more!
Incredibox($0.99)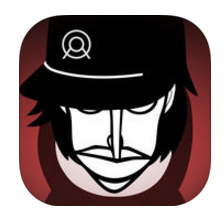 "on the different characters and start creating music! Find the right combos during the game and unlock animated bonuses that will help you improve your mix."
"Record your creation, then share it with your friends all over the world. If you get enough votes, you may join the Top 50 chart. Too lazy to create your own mix? No problem, just let the automatic mode play for you."
Core Worlds Digital ($5.99)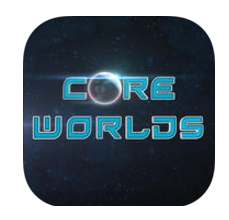 "Core Worlds Digital is an intergalactic deck building game where you will compete with others to forge the strongest, most influential empire. Based from the popular card game Core Worlds this digital edition will let you play on your iOS device."