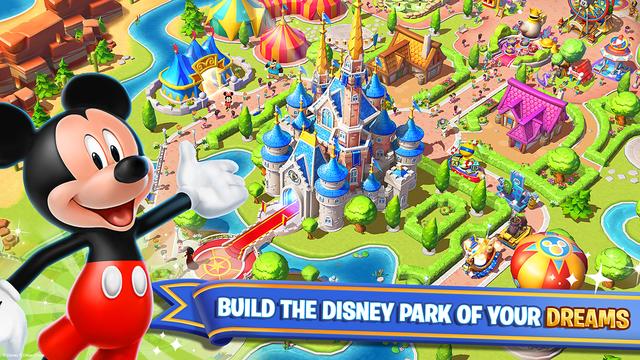 Gameloft has released Disney Magic Kingdoms to the App Store. The free to play building game allows Disney fanatics to build their own Disney theme park after Maleficent casts an evil spell over the Kingdom. The game features attractions from Disney parks around the world, including Disneyland, California Adventure, Walt Disney World, Tokyo Disneyland and Disneyland Paris. Players can rebuild their favorite classic rides, such as It's a Small World, and discover new attractions only found in the game, such as WALL-E's House and Cyclops Sushi. The game also includes beloved characters from Disney movies, menacing villains, side quests and more. Disney Magic Kingdoms supports all devices running iOS 8.0 or later.
Here are this week's noteworthy App Store releases for the iPad through 03/13/16 to 03/18/16. Don't forget to check out our App Store recap every Saturday for all the weekly releases, jailbreak tweaks, App Store news and important app updates.
Krosmaster Arena (Free)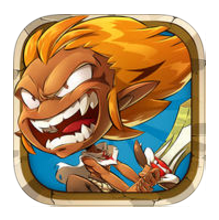 --- TO BECOME THE MASTER OF THE KROSMOZ... YOU'LL HAVE TO THINK LITTLE ---
Challenge players the world over in a tactical board game that seamlessly blends strategy and epic battles!
Discover more than a hundred COLLECTIBLE fighters, ready to face down your enemies in ruthless battles where anything can happen!
CREATE YOUR TEAM of heroes and prepare to rule the battlefield. Against the Krosmaster bosses or player versus player, plan your move... and HIT HARD!
-- DISCOVER THE MULTIPLAYER GAME WHICH BRINGS ALL THE GREATEST FIGHTERS TOGETHER ON ONE BOARD! --
THE BIGGEST LITTLE HEROES
Appearances can be deceiving! These figures may be small and cute, but the power they wield is incredible. Each fighter has their own 3D attack - never has a board game seemed so animated!
MORE THAN 100 FIGURINES TO COLLECT
In addition to collecting them, there are seemingly infinite ways to combine fighters into elite teams to dominate the arena! New figurines are added regularly – there are even real, physical figurines available in stores who can swell your ranks thanks to a code which unlocks their virtual in-game versions!
4 GAMEPLAY MODES TO BLOW YOUR MIND!
1 campaign mode to go off an adventure against Krosmaster bosses. 1 match mode to challenge friends. 1 tournament mode to hone your competitive skills and help you fight your way to the top of the rankings. And soon, 1 dungeon mode!
THE ENTIRE WORLD IN ONE PvP ARENA
Even adversaries on the other side of the world shall not be spared from your wrath!
6 DIFFERENT ENVIRONMENTS TO FACE OFF IN
See the Krosmoz. Meet interesting opponents. SMASH THEM.
A MULTI-PLATFORM GAME
Go from your computer to your tablet! No matter how you connect, you can play. (With the physical version of the board game, you can even play against your family and friends in your living room!)
ALL THE HEROES OF THE KROSMOZ ON ONE BOARD
Before being an online game, Krosmaster Arena was a board game inspired by the turn-by-turn gameplay of DOFUS and WAKFU. And where did all these heroes come from, you wonder? From DOFUS and WAKFU's World of Twelve, obviously! Each figurine, aside from looking fantastic on your shelf, will unlock their digital twin in the online game thanks to a unique code.
NWEA MAP Testing (Free)
"At Northwest Evaluation Association™ (NWEA™), our mission, Partnering to help all kids learn®, informs all aspects of our work. The MAP Testing app allows students easy access to the following tests: Measures of Academic Progress® (MAP®) and MAP for Primary Grades (MPG). The app is optional for MAP testing, but required for MPG testing on iPad® devices."
"MAP creates a personalized assessment experience by adapting to each student's learning level—precisely measuring student progress and growth for each individual. You'll have essential information about what each student knows and is ready to learn."
"This app requires iOS 8.0 or later, and is not compatible with the first generation iPad or the iPad Pro devices. In addition, the app is not a standalone app for parents to use with children at home, but a compliment to schools already administering MAP. NWEA recommends that the app be used with a security feature like Guided Access, but it is not required. See the MAP System and Technology Guide for detailed recommendations."
Skram - Electronic Music Maker ($4.99)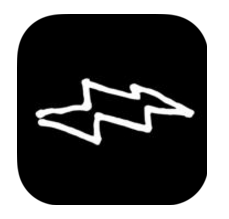 "Skram has everything you need to make electronic music on your iPad and quickly get great sounding results. Create killer sounds, riffs and grooves. Record the result.
DEVICES - Four expressive synth and drums Devices are included. We're going to be creating more of these, lots more - covering a wide-range of styles and genres. You'll be able to build your own personalized collection that matches your tastes. We promise you'll be getting more for free too.
WIDGETS - Skram contains three Widgets which allow you to create different kinds of musical patterns, and you'll soon be able to get your hands on more. Some are inspired by real music machines, others are completely fresh for the world of software. They're all simple, playful and inspiring.
FEATURES - Skram has the features you need to manipulate the whole performance. You can adjust levels, alter the speed of your music and carry out stunning key changes (with no need to know a single bit of music theory). Naturally, it's easy to record your music and send it to a friend.
"Many more new features will be rolled out this year too. Our Content Library will have great patterns you can use straight out of the box, or tweak to make your own. Gesture Automation will add life to your grooves, playing back your finger movements in realtime. Snapshots will let you store and recall those special musical moments without stopping the flow. The synthesis and sampling engine is going to expand, allowing for a wider range of sound textures and musical genres."