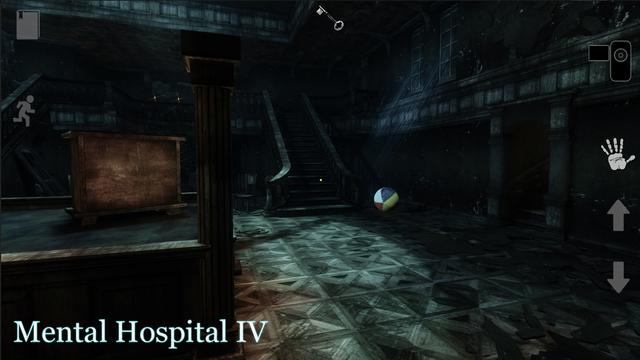 The 2016 Major League Baseball season kicks off in early April, which means it is time for fantasy sport fans to start planning for their upcoming drafts. FantasyPros.com has released its fantasy baseball app, Draft Wizard, for iOS devices. The draft kit features a variety of tools to help you draft the best team for your upcoming MLB fantasy season. FantasyPros Draft Wizard includes a draft simulator, cheat sheets, draft analyzer, expert advice and more. The best part is it is available for free on the App Store, with a pay option to upgrade to the Pro level.
Roadhouse Interactive this week released the first cinimatic traler for Iron Maiden: Legacy of the Beast. The game follows the band's mascot, Eddie, as he battles demons to collect shards of his stolen soul. The developers of the game also gave an in-depth interview to VentureBeat about the game.
The next-generation iPad event is now rumored to be scheduled for March 21st. Apple is expected to unveil the 4-inch iPhone SE, 9.7-inch iPad Pro and new Apple Watch bands at a small keynote to be held at its Town Hall in Cupertino, California, but nothing has been officially confirmed.
Here are this week's noteworthy App Store releases for the iPad through 02/28/16 to 03/04/16. Don't forget to check out our App Store recap every Saturday for all the weekly releases, jailbreak tweaks, App Store news and important app updates.
Peter Panic (Free) (Universal)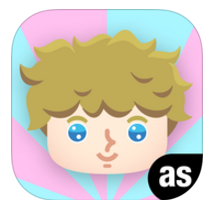 "Pack peanuts, accidentally worship demons and save the theater in this fully original mobile musical! Featuring fast-paced mini-games, original songs and incredible Broadway talent! Play as Peter, an aspiring young director who wants to bring theater back to his quaint hometown. Put your fingers to the test by performing dozens of challenging mini games to convince the local weirdos to join the cause."
"You can experience the entire adventure for free! An optional premium upgrade will allow you to save your progress."
******* KEY FEATURES *******
A full Broadway musical for your pocket
Save your local theater with rapid-fire mini game challenges
Fully original book, lyrics and score performed by a full cast
Features Broadway talent from Fun Home, Hair, The Little Mermaid, Motown, Spring Awakening and On Your Feet!
Upstage your friends in the leaderboards
Glass Road ($4.99)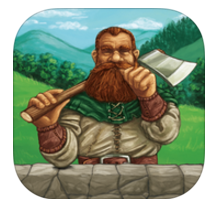 "Glass Road is the official digital version of Uwe Rosenberg's Glass Road board game. The Glass Road is a 150-mile long path through the Bavarian Forest near the border to the Czech Republic in Germany which was one of the biggest center of Glassworks and Brickworks in the 18th century and now you can become part of this world in this game."
"In Glass Road, you will produce glass and bricks and collect wood, clay and many other resources to build buildings and create your own landscape. To accomplish this task, you will need the help of a variety of specialists. You have to choose 5 of them in every round but when choosing your specialists, try to anticipate which ones your opponents will choose to use your own more effectively. So carefully choose cards that you think no other player will choose to use them more effectively, but also choose some that you think will be played by other players to benefit from that as well."
******* KEY FEATURES *******
Win the White House (Free)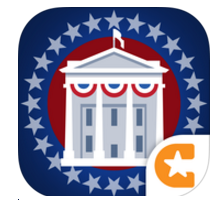 "Running for the presidency isn't easy! In Win the White House, manage your very own presidential campaign by debating your opponents, strategically raising funds, polling voters, launching media campaigns, and making personal appearances. Keep a close eye on the map as you battle for electoral votes."
"Played 3.5 million+ times on iCivics.org, this NEW and IMPROVED version of Win the White House includes all new ways to put your stamp on your campaign:"
More avatars
New campaign slogans
Running mate options
Maverick Option for creating your platform
Refreshed content, art and game features
Option to save your personalised campaign materials
Mental Hospital IV ($0.99) (Universal)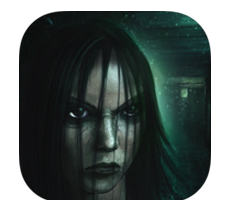 "Are you ready to accept the gift of madness and understand the secrets of the deep? If yes — "Mental Hospital IV" is waiting for you."
"Your intellect is thirsty for non standard tasks, and nervous for a 'tickle'? Than horror-action 'Mental Hospital IV' from AGaming+ will shake you to the core! Cut the lights, connect your headphones. And watch out, because he is the only one to help you to get out of these horror paws!'?
"Our history started a short time afterwards, after the events at Mental Hospital III. The principal character's mind was haunted with a story that happened in the St. Peter Hospital. Police sat back on its heels, big newspapers kept quiet. And then, one fine day, a stranger called us and said that he could tell everything in details in a face-to-face meeting. And you are going to a specified place... What can be simpler?!.. That is what you thought also. But you will remember till the end of our life about the story, you got involved to. After you had crushed into an orphan home you got to close quarters with its inmates. And realized that what you saw there cannot be described in words, it may be erased from a cassette, but never from your memory."
"And it rests with you only, whether you will be able to solve this tangle of chaos and horror."
Maze: Subject 360 HD ($3.99)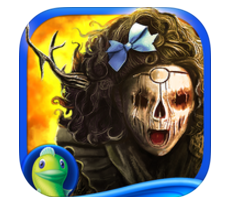 "When you almost crash your car on your way to a nice vacation, you decide to pull off at the Peaceful Hill Motel for a short overnight stay. But when you're awoken in a strange room in the middle of the night, you realize that it was a huge mistake. You're trapped, and an eerie child's voice challenges you to the ultimate test. Escape and prove yourself worthy, or die trying!"
CAN YOU SUCCEED WHERE ALL OTHERS HAVE FAILED?
Escaping from the maze is only the beginning. This bad dream has taken over the entire town and only you hold the keys to their freedom! Can you save them from this awful horror?
VENTURE INTO A REALM OF DREAMS AND NIGHTMARES
Mend the broken pieces of a troubled mind through a variety of hidden object scenes.
CHOOSE THE CORRECT PATH
Find your way through this hellish maze by solving vivid puzzles and surreal mini-games.
LOOK THROUGH THE EYES OF TERROR IN THE BONUS GAME
See the story from a different perspective and enjoy additional Collector's Edition exclusives including collectibles, achievements, and more!