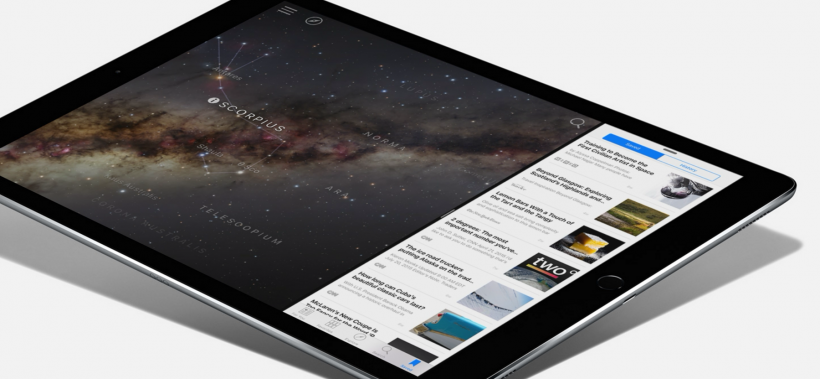 The next-generation 9.7-inch iPad will not be called the iPad Air 3, according to 9to5Mac. Recent rumors have already suggested that the latest 9.7-inch iPad model will borrow several features introduced on the larger 12.9-inch iPad Pro, but according to unnamed sources, it will also utilize the Pro name, thus putting an end to the iPad Air lineup.
9to5Mac reports that the next-generation iPad will be introduced into the iPad Pro lineup at an Apple keynote to be held on March 15th. The new 9.7-inch iPad Pro will then go on sale on Friday, March 18th.
The new iPad Pro model will share many of the same upgrades as the 12.9-inch version. This includes an A9X processor, 4GB of RAM, quad stereo speakers and Apple Pencil support. Recent leaks have also revealed the 9.7-inch iPad Pro will ship with a Smart Connector for use with a new smaller version of Apple's Smart Keyboard. The 9.7-inch iPad Pro is expected to come in the same colors and storage capacities as the 12.9-inch iPad Pro, but cost around the same amount as the iPad Air 2.
Other uncredible rumors have suggested all of Apple's next-generation devices, such as the iPad Pro and iPhone 7, will be water resistant, and that Apple will offer all future iPad models in rose gold. None of these reports, including the March 15th keynote, have been officially confirmed.