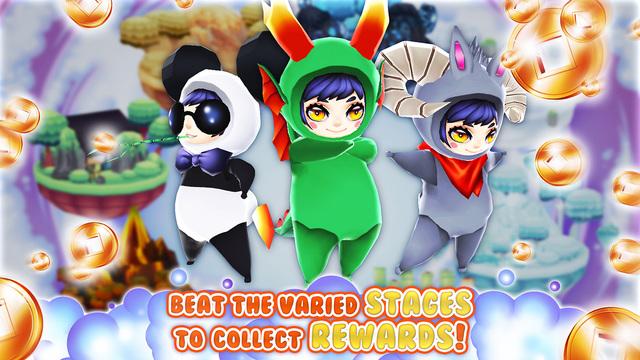 It was another nonexistent week for iPad games and apps. As we discussed last week, it seems like developers are opting to make more universal titles as the size of iPhones have increased and interest in tablets has decreased. Recent rumors have suggested that Apple is preparing to launch its third-generation 9.7-inch iPad on March 15. Hopefully a new iPad Air will help boost some interest in iOS-powered tablets once again and encourage developers to make more high quality titles for the iPad.
In good news, Nintendo CEO Tatsumi Kimishima hinted that its second mobile app will feature "one of the company's best-known characters," according to The Wall Street Journal. The company on Monday released its nine-month financial results for April to December 2015. Nintendo posted a decrease in sales from the same period last year, but saw an increase in operating profit. Sales of the Wii U also continued to slide, but new titles such as Animal Crossing: Happy Home Designer continued to have "steady sales," according to Kimishima.
While nobody is rooting for the failure of Nintendo, fans are hoping that a decrease in sales will help push the console maker into developing more games for mobile devices. So far Nintendo's mobile division has only announced it is working on a communication app called, Miitomo. The promise of a "very familiar" character being the focus of a second app is not a guarantee that the app will actually be a game. Nintendo wants to build a bridge between console and mobile gaming, which suggests that all its planned iOS releases may only be companion apps to already existing titles.
Hopefully Nintendo will eventually see the money it is leaving on the table by not releasing a free-to-play Mario-inspired building title, or other types of standalone mobile games featuring its popular characters.
Here are a few of this week's noteworthy universal App Store releases for 01/31/16 to 02/05/16. Don't forget to check out our App Store recap every Saturday for all the weekly releases, jailbreak tweaks, App Store news and important app updates.
Kosunin: Costume Ninja Dash (Free) (Universal)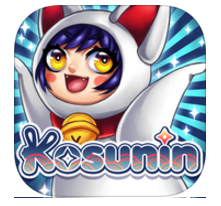 "Enter the whimsical world of Kosunin, where the people live in harmony with the spirits and powers of animals. Now the mystical and evil Ninusok have come to steal those powers away, and it's up to you to defeat them! Dash, jump, dodge and maneuver yourself through the enemies! Catch up to the Ninusok and take back what's yours! Use new costumes and their special skills to aid you in your journey!"
******* KEY FEATURES *******
Jump, dodge and swipe your way to victory!
Help the Kosunin defeat the mystical evil Ninusok!
Collect new awesome costumes to use!
6 special, fun skills to help!
Challenge your friends!
Top the leaderboards for rewards!
Mingle2 Free Dating App (Free)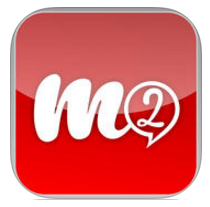 An iPad-only dating app which claims to have " millions of singles you can connect with."
******* KEY FEATURES *******
Send and receive unlimited number of messages for FREE
Send and receive unlimited number of nudge/winks/kiss for FREE
Add unlimited number of friends for FREE
Find daters near you and see who's online for start chatting instantly for FREE
Get recommended matches every day for FREE
Get Mutual Matched with unlimited number of users for FREE
MARVEL Avengers Academy (Free) (Universal)
"Hydra is at it again. In light of a recent attack that defeated S.H.I.E.L.D., Director Nick Fury has founded Avengers Academy. The goal: to teach young heroes how to develop their unique abilities and triumph over evil. A young Iron Man is the first to sign up and ready to recruit new heroes, such as Wasp, Thor, Loki, Captain America, Black Widow, and Hulk, to defeat Hydra. But all is not perfect on the Avengers Academy campus. A mysterious "timefog" surrounds the Academy, which raises even more uncertainty for the burgeoning young heroes. Dive into the MARVEL Avengers Academy world to meet your heroes, defeat Hydra, and uncover the truth behind it all."
******* KEY FEATURES *******
Experience your favorite MARVEL Avengers heroes and villains as young adults
Play as Iron Man, Thor, Black Widow, Hulk, Loki, Wasp, Captain America and more!
Hear the voices of famous celebrities, like Dave Franco and Alison Brie, bringing your favorite heroes to life!
Live true campus life as a MARVEL student
Send your young heros on dates and confront rival cliques
Navigate the social ups and downs of your characters' lives
And more...
Horse Quest Online 3D (Free) (Universal)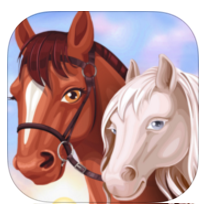 "Become a star and join your wild horse and role play & free roam in a virtual riding haven. This adventure game is different from the other wild horse games out there! Ride from your own stable into the online multiplayer game world and unravel the mystery of Maplewood forest as you make new friends with players from all around the world! You can play online for free in this horse simulator!"
"You have your own stable where you can choose from different breeds like Quarter Horse, Shetland Pony, Arabian and even the Clydesdale! There are also different coat colours to select. Just remember to pick a name that tells everyone what you are all about!"