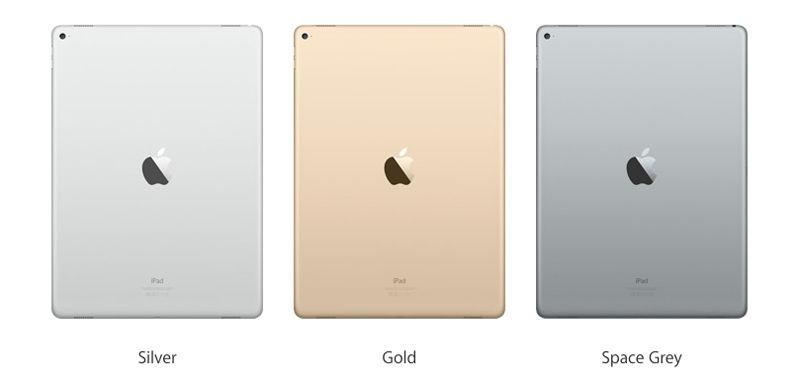 iPad Air 3 rumors are being leaked almost daily now that we're getting closer to the alleged March release date of Apple's next-generation tablet. On Thursday, the DigiTimes reported that production of the 9-inch tablet will begin in the second quarter of 2016. The Taiwanese trade publication also noted that the iPad Air 3 will feature a new 4K resolution display, giving it four times more pixels than its predecessor.
A sharper display means the iPad Air 3 will need more RAM, which DigiTimes claims will be doubled to 4GB, and improved battery life. If true, the iPad Air 3 will be only the second Apple tablet to boast 4GB of RAM, the first being the iPad Pro. RAM is not the only thing the next-generation iPad Air will allegedly have in common with Apple's 12-inch iPad. According to an unconfirmed leaked design skecth, the iPad Air 3 will also include four speakers for improved audio.
Other rumors have suggested that all of Apple's next-generation devices will include an IP rating for water and dust resistance. This includes the rumored 4-inch iPhone Apple is also expected to announce in March, alongside the Apple Watch 2 and iPad Air 3.
Nothing has been officially confirmed, but with recent leaks and rumblings it seems like there is at least a chance we will be seeing three new Apple products in a couple of months. However, it wouldn't be shocking if Apple decided to hold off production on its next-generation tablet due to slumping tablet sales. In its last earnings report filed on Tuesday, Apple revealed that iPad sales have taken a big tumble from last year. On the other hand, Apple could be banking on 4K resolution and the future possibility of multiple user profiles in iOS 10 to be enough to save its slumping sales. We will find out either way sometime in the near future when Apple holds its Watch 2 keynote.