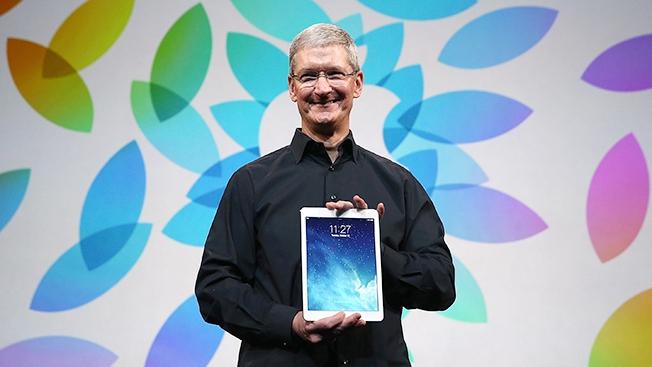 Apple on Tuesday released its official Q1 2016 earnings report which ended on December 26, 2015. The company announced a "record quarterly revenue of $75.9 billion and record quarterly net income of $18.4 billion." That's a large increase from the previous quarter when Apple posted $51.5 billion in revenue and $11.1 billion in profit. Apple also announced that it sold 74.8m iPhones, 16.1m iPads and 5.3m Macs over the holidays. Individual Apple Watch sales were once again not announced due to "competitive reasons."
While iPad sales saw an increase from the previous quarter Apple tablet sales were down from the same holiday quarter last year. Apple sold 9.8m iPads in the previous quarter and 21.4m iPads in the year-ago quarter. Mac sales were also slightly down from last year when Apple reported 5.5m Macs were sold. Here's the breakdown:
Revenue: $75.9 billion ($74.6 billion last year)
iPads: 16.1 million (21.4 million last year)
iPhones: 74.8 million (74.5 million last year)
Macs: 5.3 million (5.5 million last year)
This was the first holiday quarter for Apple's newest products, the Apple Watch and iPad Pro. It was also the first big quarter for the iPhone 6s and 6s Plus, which saw very little growth from last year.
You can read Apple's full press release here and see the Q1'16 Earnings Supplemental Material here.