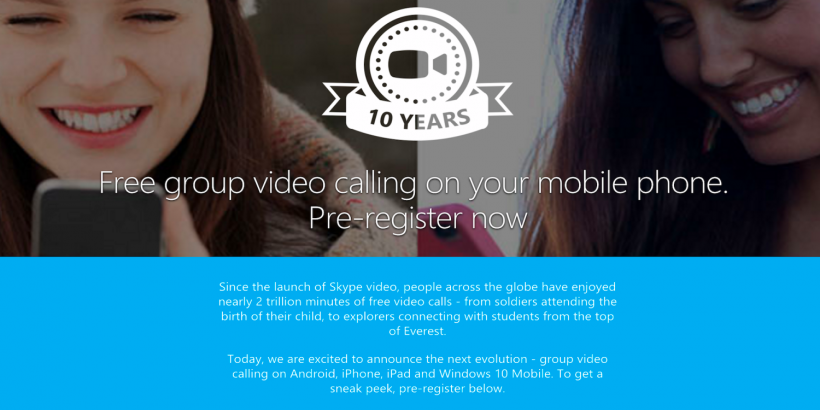 Microsoft's Outlook app for iOS has been updated today with a "Skype Meeting" option. The new feature allows users to easily schedule and join Skype calls from within the app. Outlook users can now turn on the Skype Meeting switch when creating or editing a calendar event. When enabled the Skype Meeting option allows users to jump on any scheduled Skype call with a simple tap.
Version 2.1.3 of the app also includes a new 3-day view in the calendar. Users can easily look ahead at their schedule by tapping on the view icon in the top-right corner of their calendar.
Microsoft also announced on Tuesday that they're bringing free group video calling to mobile devices. The new mobile feature will launch in a few weeks for Android, Apple and Windows 10 Mobile devices. You can pre-register for a sneak peek at 10years.skype.com.
The Microsoft email and calendar app, Outlook, is available for free on the Apple App Store. It supports all devices running iOS 8.0 or later and includes Apple Watch support.
The Skype iPad app is also available for free on the App Store. You can download the iPhone version for free here.