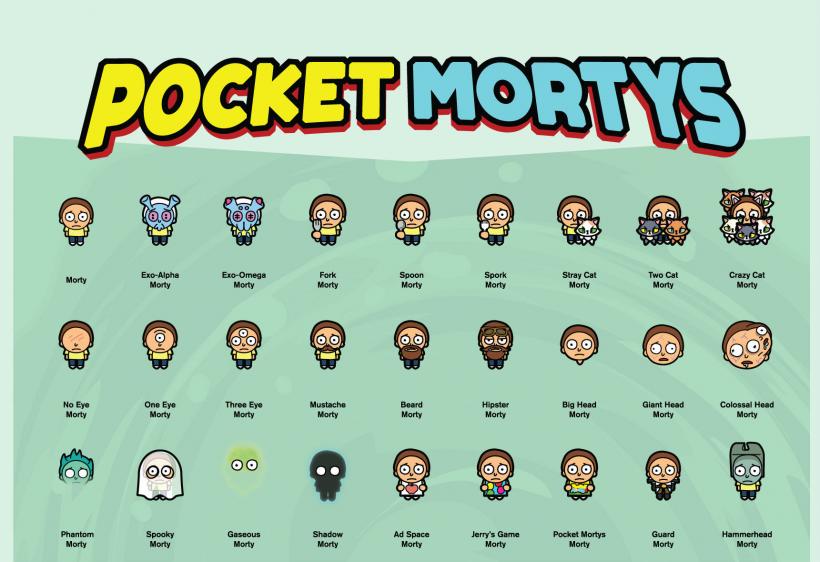 This was the first week of new App Store releases after the holiday shutdown which ended on December 29. You can see some of the new universal releases here and all the noteworthy new iPad releases below.
In App Store news, Apple announced $1.1 billion in worldwide App Store sales over a two week period from December to January 3. Apple customers set a single day sales record on January 1 with $144 million spent on new apps and in-app purchases. You can read the complete Apple press release here.
Adult Swim announced its new mobile title based on the hit cartoon series Rick and Morty will launch for iOS and Android on January 14th. Pocket Mortys is a lot like Pokémon where you collect and battle with different Mortys.
Here are this week's noteworthy App Store releases for the iPad through 01/03/16 to 01/08/16.
Ark Age HD (Free)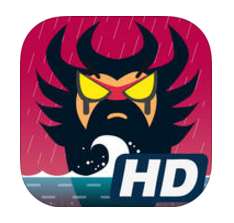 "Doomsday is coming! Only 100 days left! Build an Ark and save the animals before the Great Flood. Play 5 different ages from BC2800 to AD 2999 with five different characters!"
******* KEY FEATURES *******
Tap to slay Monsters and gather timbers to finish the Ark.
Rain pours down as D-day comes by. Get it done before the world drown.
Collect animals and arrange them as army of your own.
Build up your army with 4 animals from the animals you've collected.
51 different animals are categorized by 5 traits, combine them to form a unique army.
Level up animals (max 50Lv) to develop their own unique skills.
Gather all the animal cards (45 animals, 5 legends, and a mighty hidden one).
Try out OX match quiz to character level ups and earn new animals.
More animals you collect, greater the bonus team power your army gets!
IWO: Bloodbath in the Bonins ($4.99)
"Iwo Jima was a critical point on the flight path of US bombers from their Saipan bases to their Japanese targets. The island would be a refuge for malfunctioning or damaged bombers coming or going. An obvious target for a US amphibious assault, the Japanese had reinforced the garrison and dug miles of tunnels the length and breadth of the island. Their goal was to inflict maximum casualties on the Americans to force them to reconsider the seemingly inevitable invasion of Japan. The resulting battle was brutal, even by the standards of the Pacific War."
******* KEY FEATURES *******
Expansive campaign spanning the battle of Iwo Jima from 19th Feb to 22nd Mar 1945.
Digital re-imagining of a classic strategy board-game.
Re-create the military strategy utilised by US forces on Iwo Jima.
In-depth tutorial and in-game tips.
Large Hex-based campaign map which encompasses the entire island of Iwo Jima.
Weather system with direct implications on gameplay.
Comprehensive information database covering key aspects of the invasion of Iwo Jima.
Accurately re-created 3D models of the tanks, planes, battleships and bunkers involved in the WWII conflict.
Adjustable zoom allowing classic board game mode with digitally recreated counters, or get close into the action with detailed 3D models.
Mystery Trackers: Nightsville Horror HD - A Hidden Object Adventure (Full) ($3.99)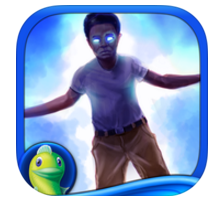 "The Owl Man was just a fable created to scare the children of Willowsville… until now. When a child is abducted from this small hometown, the citizens believe that the fictitious villain may actually exist!"
******* KEY FEATURES *******
DISCOVER THE SUSPICIOUS HISTORY BETWEEN TWO TOWNS
Though the Owl Man serves as a nightmare for Willowsville, you find that this same villain serves as a good omen in the nearby town of Nightsville. Uncover the rivalry that exists and get closer to the truth!
RECEIVE THE GIFT OF FORESIGHT
Search through several hidden object scenes and use the gift bestowed onto you by a local townsperson to find out what has caused this kidnapping.
IS THERE SOMETHING DIFFERENT ABOUT THE MISSING CHILD?
Play through a variety of mini-games and challenging puzzles and collect the clues you need to crack the case.
PLAY AS THE OWL MAN IN THE BONUS GAME
Discover another story in the bonus chapter and enjoy other Collector's Edition exclusives including achievements and collectible objects.
Blaze and the Monster Machines Dinosaur Rescue HD ($6.99)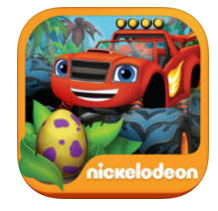 "Get ready to rescue baby dinosaurs with Blaze and AJ in Blaze's Dinosaur Egg Rescue Game for iPad!"
"This iPad app exposes preschoolers to STEM (Science, Technology, Engineering and Math) concepts as they travel through Dino Valley with Blaze and AJ to find lost dinosaur eggs."
"Throughout the adventure, children are encouraged to develop problem-solving strategies and complete physics-based puzzles using water, bouncy balls and lasers to rescue dinosaur eggs from dangerous situations. Each location contains between one to three eggs, along with a hidden prehistoric gem!"