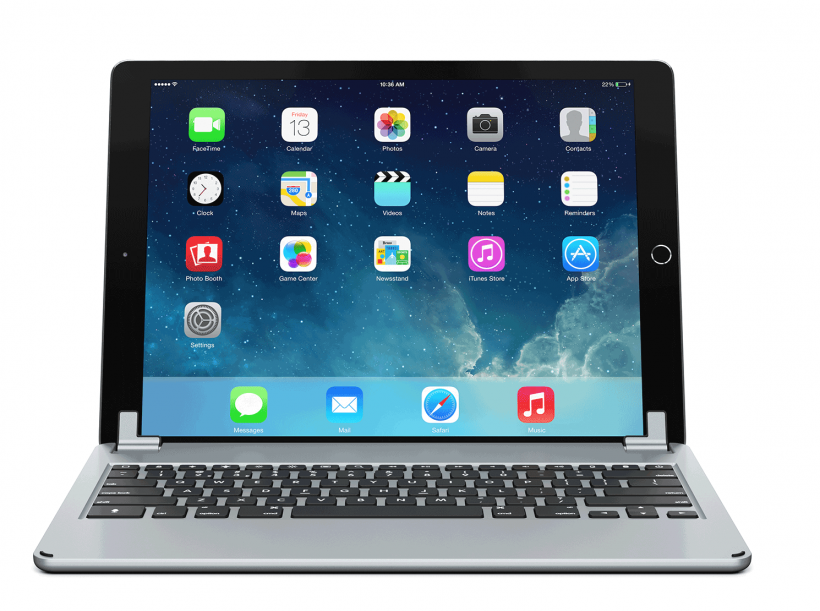 The first two days of CES are reserved for press releases and invite only press conferences before the convention officially kicks off in Las Vegas on January 6. LG already has the tech world talking with the announcment of its "18-inch rollable display that can be rolled-up like a newspaper,"
and 55-inch double-sided display. All eyes are also on Fitbit who will hold the first CES press conference at 7:30 a.m. on January 5. The fitness tracking company is expected to get the jump on the Apple Watch 2 by announcing its new line of wearable devices with upgraded features.
On the Apple side of things, accessory vendor Brydge has announced new backlit keyboard cases for the iPad Pro and iPad mini 4. The BrydgePro is one of the first third-party keyboard cases for Apple's 12-inch tablet. It is crafted from premium aluminum with a patented hinge for 180° viewing versatility. It is equipped with backlit keys and it is only 0.66 pounds and just 0.29 inches thick. This makes the iPad Pro still thinner than a MacBook Air when the keyboard case is attached.
The BrydgeMini features all the same bells and whistles as the BrydgePro but it is designed to fit Apple's latest iPad mini model.
The BrydgePro will set you back $189, and you can nab a BrydgeMini for only $99. Both keyboard cases will be on display at CES through January 6-9, and they are available for pre-order in gold, silver and space gray through brydgekeyboards.com.
The BrydgePro will begin shipping in April and the BrydgeMini will launch later this month.