It looks like everybody got their apps into the App Store before the yearly winter holiday shutdown, which takes place from December 22 to December 29. There were a lot of apps released to the App Store this week due to the mad dash to beat the deadline. Be sure to check out our sister site's App Store recap for all the new universal releases, so you can find a few apps to help you get through the long holiday season.
Frogmind has released a sequel to its 2013 Apple iPad Game of the Year. BADLAND 2 is now available on the App Store for both the iPhone and iPad. The sequel promises to deliver the same side-scrolling action with stunning levels as the original, but with new elements, such as liquids, flamethrowers, frost, magma, water and searing light. BADLAND 2 includes a single player campaign and online stages with "globally ranked, asynchronous multiplayer events." The original BADLAND has also been discounted to $2.99 on the Apple App Store.
Here are this week's noteworthy App Store releases for the iPad through 12/13/15 to 12/18/15.
Christmas Forest ($0.99)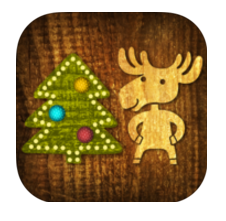 "Especially for this New Year, we are happy to announce the launch of a bright, vivid and highly beneficial application for the little ones!"
"Meet our New Year app for kids, «Christmas forest»! This is an amazing New Year's app for kids who can now curiously explore the world around them with its help."
******* KEY FEATURES *******
Embark on a fascinating journey to the New Year's Forest, where small animals are waiting for you to celebrate the New Year.
There are 5 fun and enjoyable activities in the app that can help your kids develop their attentiveness and fine motor skills as well as shape their refined aesthetic taste.
A cozy animal house is in desperate need for Christmas decorations – help a little hare and an owl decorate the Christmas tree!
A task for developing kids' attentiveness – help a mole find a missing bulb from the Christmas lights!
A bear lost the star that should be on top of the Christmas tree – help him find the missing object, but beware of the bees that can fly out of the hive at unexpected moments!
A task for the most inventive, creative and resourceful – a moose has hidden all its toys in secret vaults and forgot where they are. The kids need to search all the nooks and crannies and put the toys back onto the Christmas tree!
This app is designed for kids ages 2 to 6. Your child will definitely be able to cope with the tasks.
The events on the screen are accompanied by pleasant and festive music, which creates a special Christmas mood and brings even more fun and joy in anticipation of the holidays.
Welcome to the world of the kids' app «Christmas forest»: your little one will certainly have the most beautiful and memorable Christmas tree.
Even adults easily become engaged in the games.
Give your kid a real winter wonderland!
Grim Facade: The Artist and The Pretender HD ($3.99)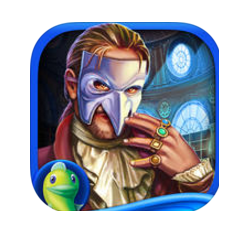 "You receive a concerning message from the legendary inventor Leonardo da Vinci. His beloved town is under attack and you must help the fight against evil before the arts and sciences are lost forever!"
******* KEY FEATURES *******
WILL THE RESISTANCE BE STRONG ENOUGH TO STOP THE DESTRUCTION?
You team up with a small group of ordinary citizens who have decided to stand up and fight. Overthrow the mysterious man who has taken over Florence!
FIGHT AGAINST A POWERFUL MAGE AND HIS FOLLOWERS
Collect the tools and weapons you need by searching through interactive hidden object scenes.
PROTECT LEONARDO DA VINCI'S INVENTIONS AND WORKS OF ART
Venture through the city and collect Da Vinci originals by playing exciting mini-games and solving tricky puzzles.
HELP THE MAYOR RESTORE FLORENCE IN THE BONUS GAME
Continue your adventure in the bonus chapter and enjoy Collector's Edition exclusives including collectible items and a strategy guide.
GeoShred ($14.99)
"GeoShred is NOT just another app. GeoShred is a powerful, musical instrument that offers a performance environment on a multi-touch surface unlike anything you've ever experienced. Physical modeling synthesis is back with a vengeance."
"GeoShred lets you create music using expressive physical modeling synthesis. You can achieve realistic guitar sounds, and also bend, stretch and manipulate the sound into endless possibilities. You can explore, edit and control the mechanics of a guitar model – solid or hollow body, nylon or metal strings, pick position, harmonics and much, much more!"
"GeoShred's unique, responsive user interface for performance and extensive sound design enables you to directly control dozens of model parameters and effects."
"With GeoShred, you have the power to make music that comes alive with expression, real controllable feedback, finger vibratos, note slides, power chords, auto-arpeggios and much, much more."
Dropsy ($9.99)
"After a deadly circus fire shatters his world and tarnishes his name, Dropsy the Clown finds himself on a journey of self-discovery through a story that harnesses powerful themes of love and kindness. With his father gravely ill and the world turning its back on a once happy-go-lucky clown, Dropsy will need to help those in need, hug total strangers, and unravel dark and shameful secrets from his past on the way to redemption. Oh, and Dropsy can also talk to animals."
"Dropsy is a non-traditional take on the classic point and click adventure formula starring the game's perpetually carefree namesake clown as he explores a richly detailed world full of colorful characters and sinister secrets, doling out hugs along the way. Rather than lead players on a singular narrative path, players are free to choose which avenues of adventure they want to explore in an open world setting and can piece the puzzles and story together however they choose."
"Open World Adventure – Players are free to choose which avenues of adventure they want to explore in an open world setting and can piece the puzzles and story together however they choose."
Puzzles and Hugs – Challenging puzzles and complex conundrums stand between Dropsy and his goal of redemption but with some clever thinking and cheerful hugs, Dropsy can change his luck and win the hearts of the people around him."
Text Free Experience – Communicate with a bizarre and colourful cast of characters through an innovative use of visual icons rather than traditional text-based dialog trees."
Gods Will Be Watching ($0.99)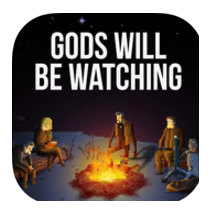 "Gods Will Be Watching is a minimalistic "point and click thriller" centered on despair, commitment, and sacrifice as players face narrative puzzles and moral dilemmas that will affect both the lives of your team and the people you're are sworn to protect. Set against the backdrop of an interstellar struggle, Gods Will Be Watching follows Sgt. Burden and his crew in six tense chapters from hostage situations and wilderness survival to biological weapon prevention and agonizing torture scenarios."
"Each decision is crucial and players will need to choose between the lives of their team and the saving the world from genocide. There's no good or evil, just decisions, with only you and the gods as a judge to your actions."
******* KEY FEATURES *******
An innovative departure from the traditional point and click adventure taking place in six intimate, tension-filled scenarios linked together through an epic narrative of interstellar espionage.
Set morals aside as you navigate Sgt. Burden and his team through harrowing predicaments and make decisions that will either save your team or sacrifice their lives for the sake of the mission.
Solve a wide variety of narrative puzzles and moral dilemmas using your own wits and burden the consequences of your choices. Do you intimidate or comfort your hostages to maintain your tenuous control of the situation? Should you kill the weakest member of your party to save on food for the strong? What is one life worth in the face of annihilation?
Receive your judgment from the gods upon failure and compare your choices to all other players in the universe over time.
Over 1,500 beautifully designed sprites tell your story against 15 stunning backgrounds and an emotionally stirring orchestral soundtrack.
Peter Moorhead's Murder ($0.99)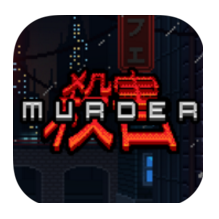 "Murder is a short story about the intersection of morality and sentience, told in the form of a point and click adventure."
"Over its memorable twenty to thirty minute playtime, Murder takes players on a journey through a near-future Tokyo, following the actions of Lieutenant Motomeru Minori of the Tokyo Metropolitan Police on an unusual and dangerous case, in a story that explores the intersection of morality and sentience in a future where both have become commodities."
******* KEY FEATURES *******
Engaging environmental storytelling and confident cinematic flair, equally inspired by the works of Fullbright and Blendo Games
Setting that presents fresh ideas while also paying homage to pioneers such as Masumune Shirow, Katsuhiro Otomo and Neal Stephenson
Experimental point & click style, partway between the classic form and a more minimal, streamlined one
Incredibly detailed cyberpunk world with expertly-crafted pixel art graphics
Rich and varied cast with full voice acting
Dynamic score by KubrixXx spanning noisehop, neo-classical, and ambient styles
Glitchy Checkers ($1.99)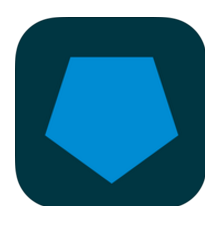 "A futuristic board game where pieces flicker, shatter, explode, and glitch. For two players on one iPad."
"Glitchy Checkers is a futuristic checkers game for the iPad. It requires two players to sit together, so it's a great way to spend time with your friends, family, and other very special people."
"The game features the classic rules of Russian draughts but delivers them in a completely new, minimalist sci-fi aesthetic: with no text or tutorials, just sharp geometric shapes that flicker, shatter, explode, and glitch."