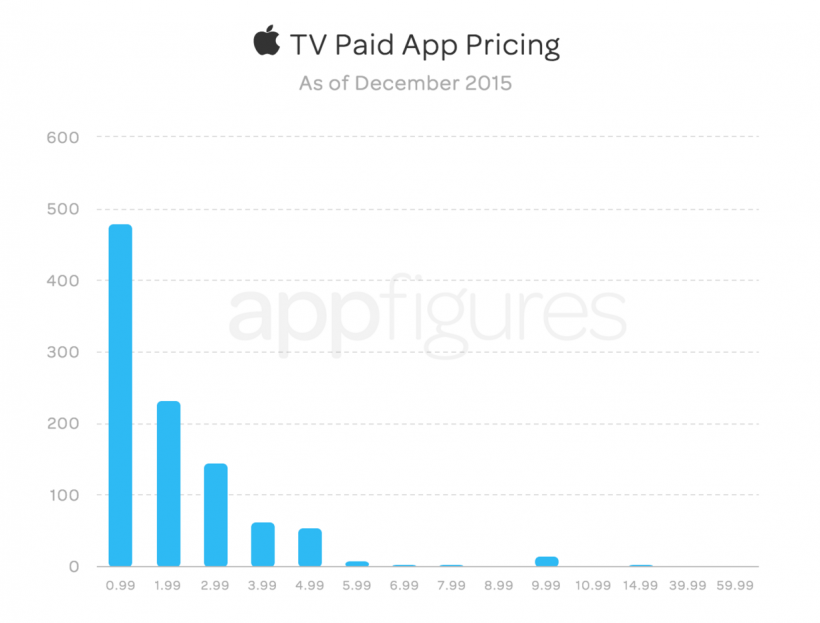 AppFigures has been following the growth of the Apple TV App Store, and the company has released a report claiming that there are currently (as of December 9) 2,624 apps available for download. AppFigures estimates that the "store will be hitting 5,000 apps in about a month and 10,000 apps in early 2016." The large amount of apps being ported to the Apple TV may be good news for Apple, but AppleFigures also noted that "the majority of paid apps cost $2.99 or less." This isn't great news for the Apple which had hoped the fourth-generation Apple TV would be a serious console competitor.
Touch Aracde also delivered some bad news for the Apple TV, claiming that several unnamed developers said they are struggling to make $100 a day on the Apple TV App Store.
While it's still too early to stick a fork in the Apple TV App Store, it is going to be hard for Apple to compete with consoles, such as the PlayStation 4, without big developers bringing over triple-A titles. The App Store also isn't all about games. AppFigures report revealed that most Apple TV owners are downloading Entertainment apps for streaming TV. The report also notes that the upcoming holidays could give the Apple TV the boost it needs to help turn it into a "substantial revenue source for developers."
Here are this week's noteworthy App Store releases for the iPad through 12/06/15 to 12/11/15. Don't forget to check out our App Store recap every Saturday for all the weekly releases, jailbreak tweaks, App Store news and important app updates.
dJay Pro ($19.99)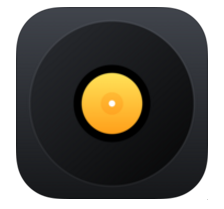 "djay Pro provides a complete toolkit for performing DJs. Built exclusively for iPad, djay Pro seamlessly integrates with your media library and Spotify, giving you instant access to millions of tracks. Pristine sound quality and a powerful set of features including high-definition waveforms, four decks, and video mixing give you endless creative flexibility to take your sets to new heights."
Star Hammer: The Vanguard Prophecy ($14.99)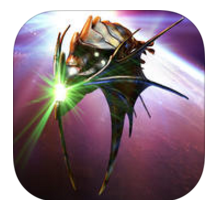 "In the 22nd century, we left a dying earth so that a fortunate few could settle the new home we call Novus."
"In time, we would learn that life on a frontier colony is neither prosperous nor peaceful. Our first encounter with the nautilid started with hostilities and confusion, and ended with sacrifice. Fourteen years later, our leaders remain politically entangled and unable to see the threats that linger, both afar and within our own walls…"
"Star Hammer: The Vanguard Prophecy is a game of 3D tactical space battles. Play your part in the Second Contact War in a campaign with a branching story and over 60 missions, or create your own scenarios in skirmish mode battles."
"Give your orders, and watch the results in explosive pausable real-time. Tailor your arsenal of crew abilities and assault class ships as your fleet grows with your command. Exploit the enemy's weaknesses with superior positioning and flanking manoeuvres to inflict devastating damage."
"Six classes of assaults ships are yours to command. Make precision strikes with the swift Swordfish Raiders, or lead from the bridge of a hulking Kraken Dreadnought. Change your tactics as you order reinforcements with stun guns, guided missiles, unmanned fighter drones and single-focus DEW beams."
"The nautilid threat is as varied as it is innumerable, however, and they will not surrender. Use your wits to overcome the threat of disruption fields, bio-missiles and proximity mines. And not all opposition to your command comes from outside. Raise the shields of your capital ships and engage in devastating broadside combat with the renegade military conspiracists who call themselves the Remnant."
"Will you obey the chain of command and strengthen Novus' defenses, or take your opponents head-on by yourself?"
******* KEY FEATURES *******
Fight for Novus and decide the outcome of the Second Contact War with a branching story that boasts over 60 missions.
WeGo tactical combat in 3D space, with gameplay that rewards strategic positioning and fleet coordination. Give your commands, then watch the results in pausable realtime.
Take command of a range of heavily armed assault ships, including Raiders, Corvettes, Frigates, Destroyers, Battlecruisers and Dreadnoughts - each with with their own weapons fitouts and unique functions.
Balance the energy core of each ship to focus on impenetrable defences, breakneck piloting or devastating assaults.
Manage your crew's personalities and morale to tailor your flagship's advantage in battle. Every crew member you enlist has their own personality traits, abilities and stories.
Measure your actions against the War Scale. Will your command be a legacy of calculated tactical bombardments, or aggressive and reckless assaults?
Take part in an ongoing war with no turning back. Choose who will be saved, order reinforcements to replace destroyed veteran ships, and shape the future of mankind's second home.
Rytmik Ultimate ($17.99)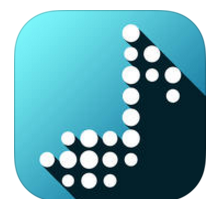 "Rytmik is a powerful pocket music station allowing you not only to play with samples and musical instruments but also to mix them together, shape them and create music clips or tracks for your Friday night set-list."
"Thanks to new features, Rytmik Ultimate takes music creation to a whole new level. Rytmik allows you to share your songs with other users through the Rytmik Cloud and can also serve as a music player for songs uploaded on Rytmik Cloud with it. On top of that, users can exchange their songs and cooperate on their composing."
"Another new feature, which is also the most desired one among fans, is exporting and saving music to a local storage. Once your work is complete, you can save it in WAV format."
"And that's not all! Every instrument is now a wavetable synthesizer. With the advanced effect module, you have more power to shape sounds with the ADSR envelope, vibrato, portamento, noise shaper, or digital delay. In addition to that, the drawable waveform synth module allows users to draw and modify their own wave and use it as a sample oscillator – with that you can use Rytmik Ultimate as a sonically unique chiptune synthesizer."
"Rytmik Ultimate comes with a sound library of more than 750 instruments containing the libraries of the previous Rytmik series (Rytmik, Retrobits, Hiphop King and World Music) and adding a brand new set of samples ranging from deep dubstep kicks and basses to cutting synth leads and special effects."
"Rytmik Ultimate with Rytmik Cloud will of course include more features and additions to the popular series to enrich your experience with playing with sounds and creating music on the go."
******* KEY FEATURES *******
Share your songs via Rytmik Cloud
Export your music in the WAV format
More than 750 musical instruments
A drawable waveform synth module
Advanced effects like the ADSR Envelope, Digital Delay, Noise Shaper, Sample Offset and Loop Definition and more
Almost every effect parameter can be modulated via the step sequencer
Drag&drop powerful interface
Rytmik Ultimate is a powerful pocket music station
A New Beginning ($7.99)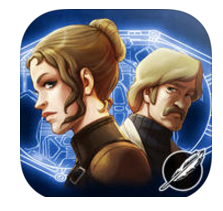 "A scientist saves the world: former bio-engineer Bent Svensson had to reluctantly step back from his research of alternate energy sources. Now the workaholic spends his involuntary retirement in the remote solitude of the Norwegian woods. But one day, a strange visitor knocks on his door: a young woman called Fay claims to be sent from the future to prevent a devastating climate disaster. And the only chance of saving the world is Bent's research. However, the scientist's work is about to fall into the hands of a callous industry tycoon. Bent eventually decides to trust the strange woman – but did she really tell him the truth?"
"Join Bent Svensson and Fay to experience a gripping story of idealism and treachery and one the most important issues of our time. Travel the globe and save the world – if there is even anything left to save…"
******* KEY FEATURES *******
A mature Adventure-Thriller dealing with the contemporary issue of pollution
More than 100, highly detailed backgrounds
More than 20 hours of playtime
A unique graphic novel look with more than one hour of animated comic-cutscenes
A masterpiece made by the creators of The Whispered World, Edna & Harvey and Deponia
Mystery of the Ancients: Deadly Cold HD (Free)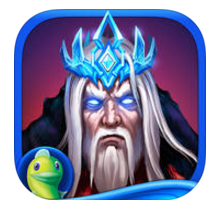 "You jump at the chance to visit your best friend Kira and her husband in Baumholder. You're greeted with a freak blizzard and thrown into a fight against ice giants. Find your way through the cold and help save Kira!"
******* KEY FEATURES *******
CAN YOU SAVE YOUR FRIENDS AND THE TOWN FROM THE WINTER KING?
A beautiful summer day is rudely interrupted by an ice storm and suddenly, the beloved town of Baumholder is ruined. Defeat the frozen army before it's too late!
REVEAL THE HIDDEN STORIES BEHIND VIKTOR
Work through a number of interactive hidden object scenes and slowly discover the truth behind Kira's husband's past.
JOURNEY INTO THE ICE KINGDOM AND DEFEAT THE GIANTS
Play entertaining mini-games and solve unique puzzles in order to successfully finish this quest.
SAVE YOUR LOVED ONES IN THE BONUS CHAPTER
Continue this adventure in the bonus game and enjoy additional Collector's Edition exclusives including a detailed strategy guide.