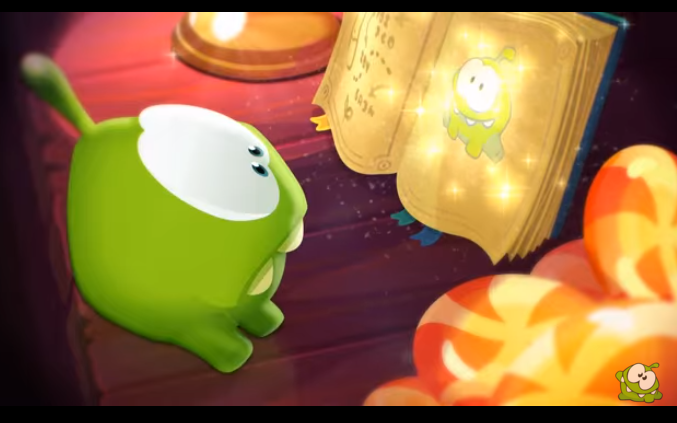 Telltale Games this week announced a new episodic game series based on Batman. The unnamed Batman title will launch in 2016 for consoles, mobile devices and other platforms. Telltale didn't reveal a lot of details about the game, but they did release a teaser trailer which you can watch below. Here's the official announcement:
"At Telltale, we've been honored to bring our unique approach to interactive storytelling to some of the biggest entertainment franchises in the world, and we're excited to announce that we'll soon be exploring what it means to be Batman in an all-new series starting next year," said Kevin Bruner, Co-Founder and CEO of Telltale Games. "This iteration of Batman will give fans a first-hand opportunity to dive deeper into the complex life and mind of Bruce Wayne, the duality of his own identity, and the struggle of responsibility in saving a city overcome with corruption and villainy."
"Telltale has an established track record of creating award-winning content for some of the best properties in the world," said David Haddad, President, Warner Bros. Interactive Entertainment. "We look forward to working with the team as they deliver a new interactive way for fans and gamers to experience the rich narrative world of Batman."
Another big title announced this week was ZeptoLab's Cut the Rope: Magic. The new Cut the Rope title will launch on December 17, but that's all we really know at this point. Here's the teaser trailer:
Here are this week's noteworthy App Store releases for the iPad through 11/30/15 to 12/04/15. Don't forget to check out our App Store recap every Saturday for all the weekly releases, jailbreak tweaks, App Store news and important app updates.
Dominion (Free)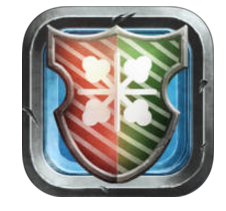 "This is the official, authorized version of Dominion by Donald X. Vaccarino. Dominion is the original deck-building card game that has won numerous awards and spawned an entire genre. Build up a powerful kingdom of knights, nobles and witches to conquer duchies and provinces. Play online against 1-4 other real players, or play against AI bots in campaign or practice games."
"The free download includes access to the entire base set of Dominion for solo and multiplayer matches, as well as a tutorial and three Campaign collections leveraging cards mostly from the base set, a $44.95+ value."
"Players may optionally make in-app purchases of the official Dominion expansion sets to access additional cards and Campaigns: Intrigue, Seaside, Alchemy, Prosperity, Cornucopia, Hinterlands, Dark Ages and Guilds."
Auria Pro $49.99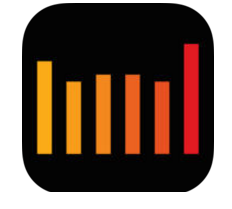 "ntroducing Auria Pro. The first Digital Audio Workstation designed from the ground up for iPad. With professional-level features like comprehensive MIDI support, built-in sampler player and analog synths, real-time audio warping, AAF import/export, powerful busing, and optional third-party plug-in support from names like PSP, FabFilter, Overloud and Drumagog, Auria Pro clearly sets a new standard for mobile music production."
******* KEY FEATURES *******
• Unlimited audio and MIDI tracks
• Lyra multi-format sample player with a free downloadable 4GB sample library. Lyra is a true disk streaming sampler, capable of playing multi-GB sample instruments. Supports SFZ, EXS and SF2
• FabFilter Twin2 and One analog synthesizers included
• Up to 24 tracks of simultaneous recording when used with compatible audio interfaces (Lightning to USB Camera adapter required)
• Real-time audio warping using élastique Pro v3, allows audio tracks to be stretched in real time.
• Powerful audio busing system allows flexible routing of audio between tracks, subgroups and Auxes.
• Piano roll editor
• Tempo and Time-signature Tracks
• Real-time MIDI parameters allow immediate control over MIDI tracks
• Comprehensive MIDI processing functions
• Groove quantizing, includes a free set of DNA grooves from Numerical Sound (additional grooves available for purchase).
• User groove extraction from MIDI and audio tracks
• Audio quantizing
• Audio transient to MIDI conversion
• Transient slicing
• Project templates
• Support for external iOS-compatible Hard Drives for project backup
• 24-bit recording
• Vintage-inspired ChannelStrip on every channel by PSPAudioware includes expander, multiband EQ and compressor
• MasterStrip on all subgroup and master channels featuring PSPAudioware BussPressor, EQ and mastering limiter
• 64 bit double-precision floating point mixing engine
• Third party plug-in support available via in-app purchase
• MIDI Sync support with MTC Chase, MIDI Clock and MMC
• MIDI Remote Control (Mackie MCU and HUI protocol)
• Supports sample rates of 44.1KHz, 48KHz and 96KHz
• AAF import and export allows transferring complete sessions between popular DAWs like Logic, Pro Tools, Nuendo, Samplitude and others
• StereoDelay, StereoChorus, ClassicVerb and Convolution Reverb plugins included
• 8 Assignable subgroups and 6 aux sends
• Time Stretching using ZTX technology and élastique Pro v3
• Real-time audio scrubbing
• Flexible snapping tools allow snapping to events, cursor, bars, beats and more
• DropBox, Audiobus, IAA, SoundCloud and Audio Copy/Paste support
• Track freeze for minimizing CPU usage
• Full automation support
• True 100mm faders when used in Portrait Mode
• Adjustable pan law
• Auto-punch mode
• Full delay compensation on all tracks, subgroups, busses and aux sends
• Adjustable metering modes, including pre or post fader, RMS and peak
• Sample accurate looping
• Automatic sample rate conversion
The Butterfly that Couldn't Fly ($0.99)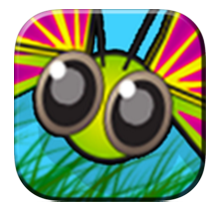 "The Butterfly that Couldn't Fly written and animated by Steven E. Lashley is a fantastic interactive read along with Betty the butterfly as the main character. Betty asks the question "Why oh why can't I fly?" This story ends with the spirit and profound advice that states "if you try you can achieve!" Adults and children alike will enjoy this colorful interactive animated story with touch sound, movable characters and music. The story is narrated by the talented voice of Marcelle Davies- Lashley. Share and enjoy!"
Hidden Object Games
- Christmas Stories: Puss in Boots HD - A Magical Hidden Object Game ($3.99) You've adopted an abandoned kitten on Christmas Eve, but little did you know that such an innocent creature would bring with it a big adventure!
- The Secret Order: Ancient Times HD - An Adventure Hidden Object Game (Free) After the recovery of the mask and scepter, an emergency meeting has been called at the headquarters of the Order of the Griffin. The artifacts have become unstable and your help is needed!