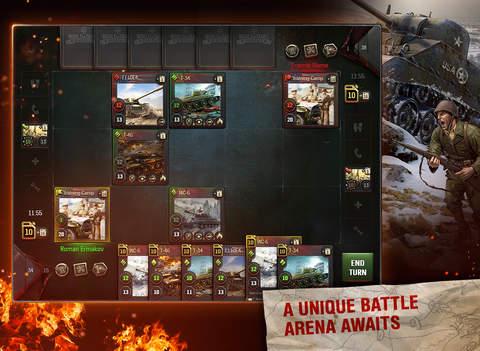 There were a lot of iPad-only titles released this week so let's jump right in. We also hope everyone had a happy thanksgiving and a fruitful Black Friday. Just one quick reminder, the App Store will not be accepting new apps and app updates from December 22-29. You can read the official Apple announcement here.
Here are this week's noteworthy App Store releases for the iPad through 11/22/15 to 11/27/15. Don't forget to check out our App Store recap every Saturday for all the weekly releases, jailbreak tweaks, App Store news and important app updates.
World of Tanks Generals (Free)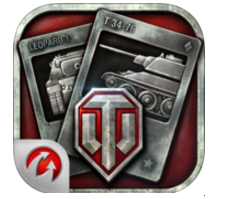 "BECOME A GENERAL: build your army, and dominate WWII battlefields in World of Tanks Generals—the free-to-play card game. Plan, deploy and destroy your enemy's HQ in tactical turn-based warfare."
"BUILD YOUR ARMY: create your deck from a range of tanks, artillery, special orders, and don't forget your army's backbone—the HQ. Making sure you have a versatile yet powerful army is your key to victory!"
"SHOW YOUR STRENGTH: If you think you have what it takes to command an army and challenge other generals across the globe, it's time to lay your cards on the table."
******* KEY FEATURES *******
UNIQUE GAMEPLAY
Dynamic 1x1 PvP battles
Strategic gameplay
Endless tactical combinations
PvE training battles
A GIANT ARSENAL
Over 200 cards

— 21 unique headquarters
— 147 cards to research
— 27 mercenaries
— 12 Premium cards

Three available nations: the USA, Germany and the USSR
High quality and historically accurate art
CROSS-PLATFORM MULTIPLAYER AND SOCIAL
Leaderboards
Battle with friends
Cross-platform play
Multi-browser and multiplatform support across mobile and PC platforms
Wargaming.net ID account: instant access to other Wargaming.net products, including World of Tanks, World of Warplanes, World of Warships, and World of Tanks Blitz.
Collect rewards for outstanding achievements
Football Manager Touch 2016 ($19.99)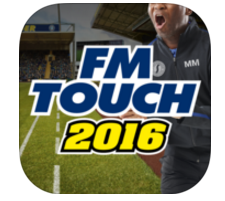 "Football Manager Touch 2016 is the most comprehensive football management game available on a mobile device. Manage real teams and real players, in 139 authentic leagues across the world and watch your games play out on the acclaimed Football Manager 3D match engine."
"Football Manager Touch provides an immersive experience for managers who prefer a more streamlined, fast-paced career."
"Packed with new features, FM Touch 2016 also includes create-a-club mode and the ability to cross-play between your desktop/laptop and tablet, plus much more."
******* KEY FEATURES *******
Cross-Save
All versions of Football Manager Touch 2016 are 'cross-save compatible' with one another, so a career started on a tablet can be saved to the cloud and continued on computer (and vice versa).
Matchday Experience
Football Manager Touch 2016 offers enhanced tactical options, including set-piece planning and opposition instructions – all of which play out in the acclaimed Football Manager 3D match engine.
Create-A-Club Mode
Add your own club to the game using the 'Create-A-Club' option. Name your club, choose your colours and edit your squad to your heart's content – even adding yourself and a friend.
Match Analysis
For the first time, Prozone match analysis comes to Football Manager Touch 2016, allowing managers to fully analyse either their full team or individual players after the final whistle.
New Unlockables
Brand new unlockables reward you for progress in your career; 'All Job Applications Accepted' helps you get your foot in the door at a new club, while 'Design a Son' allows you to fully customise your own in-game offspring who will come through into your squad.
Opposition Instructions
Prepare your team for the match ahead by setting opposition instructions which tell your players how to treat certain members of the opposing team to limit their performance as much as possible.
Improved Screens
Football Manager Touch 2016 features a more intuitive virtual manager's office, with redesigns to many key screens including manager home, transfer, contract, player and tactics screens.
And Much, Much More
Including fully updated player and squad details across the database of more than 600,000 players and staff and lots more new features and improvements to be announced in the coming weeks.
Kuvert - Swedish Envelopes ($4.99)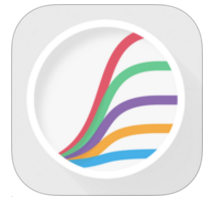 "Kuvert allows you to draw five different envelopes. These envelopes control different effect parameters, and can be drawn freely or onto a grid. The envelopes are looped, while the incoming audio isn't (unless you're feeding it looped material of course). This is a powerful & fun way of altering your sounds to a whole new level, sometimes not even recognizable! Thanks to the looping nature of the plug-in, it will fit very well into any musical context. One way of using it would be to revitalize any looped material within a few seconds."
******* KEY FEATURES *******
Volume envelope
Low cut filter envelope (with resonance)
High cut filter envelope (with resonance)
"Glitch" envelope (alters timing)
Delay send envelope (with tempo synchronised time, filter and feedback
IAA (With tempo sync if host sends it)
MIDI clock sync
Load / Save presets
Audiobus
Documentation (on the product web page)
Sidefari - Web browsing companion to Safari ($0.99)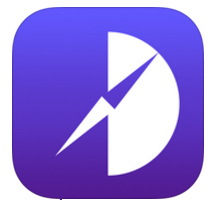 "Sidefari is a simple web browser that is designed to act as a companion to Safari."
"With multitasking in iOS 9, Sidefari uses the new Safari View Controller to show an extra Safari-based browser on the side of your iPad's screen. Now you'll be able to have two websites simultaneously on the same screen enjoying the full benefits of Safari, like content blockers."
******* KEY FEATURES *******
Compatible with iPad Air 2, iPad mini 4, and iPad Pro
Safari View Controller integration; optimized for multitasking
Included action extension to open URLs in-app from anywhere (that includes Safari!)
History always visible for quick and easy access to a previously-browsed website
Option to delete and/or disable history
The Whispered World Special Edition $7.99
"Go on a fantastic journey full of adventures..."
"Sadwick the clown and his family travel the world with their circus, but for him, there's nothing funny about that. He's haunted by nightmares, foretelling him his world will be shattered. But little does he know about the prophetic nature of these visions: it will be Sadwick himself who will bring ruin to his own world. Together with his trusty pet Spot, a huge joyful caterpillar with amazing abilities, he goes on a great adventure. Will he be able to fight the prophecy and save his world?"
******* KEY FEATURES *******
Play the Daedalic classic on your iPad
Completely overhauled controls, - perfectly adjusted for the iPad
Solve mysterious and fascinating puzzles
Experience an epic tale with memorable characters
Meet many wonderful characters in a stunningly beautiful world
With exclusive audio commentary featuring "Poki" and Marco Hüllen, the game's writers (in German and with German or English subtitles)
Hidden Object
- Christmas Eve: Midnight's Call HD - A Holiday Hidden Object Adventure ($2.99) Snow Hill is a magical town that preserves the Spirit of Christmas for the whole world. But now an evil sorceress threatens to plunge Snow Hill into eternal darkness! Do you have what it takes to save Christmas?