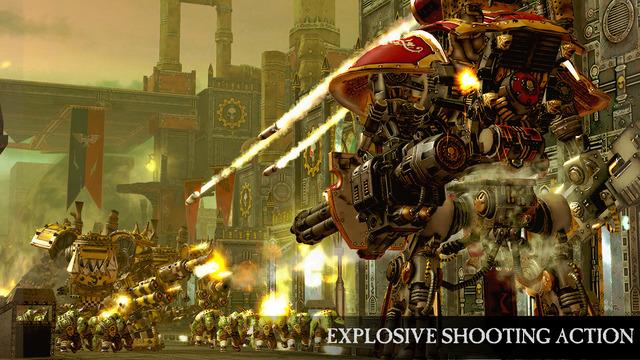 Since it was announced in September developers have been busy updating their apps with iPad Pro and Apple Pencil support. Several popular apps such as Google Chrome have been updated with multitasking support and games like Warhammer 40,000: Freeblade take advantage of the tablet's 12.9-inch screen and new A9X processor. Here's a quick look at some iOS apps that work well with the iPad Pro.
Procreate and Paper: Sketching apps really benefit from the new iPad Pro display and Apple's high-end stylus. Procreate has been updtaed to support 16K resolution canvases, and it also now supports advanced Apple Pencil features such as predictive touch, coalesced touches, pressure sensitivity and more. Procreate is available for $5.99 on the Apple App Store.
We've talked a lot about Paper and Pencil from FiftyThree. The sketching app includes a variety of free digital writing utensils for drawing and note taking. Paper is available for free on the Apple App Store.
Apple Music: The iPad Pro is equipped with four high‑fidelity speakers which makes it perfect for listening to your Apple Music playlists or radio stations.
Pixelmator: The photo editing software Pixelmator has always been a huge hit on the iPad, but it's even better on the iPad Pro with its new multitasking features such as Split View and Slide Over. The app also now supports 8K resolution images. Pixelmator is available for $4.99 on the App Store. It also supports the iPhone and works great on the larger iPhone 6s displays.
Microsoft Office: All of Microsoft's iOS Office apps have been updated with iOS 9 multitasking capabilities and OneNote has been updated with Apple Pencil support. You can see a list of the new Office iOS 9 features here.
Other popular apps that benefit from the iPad Pro include the note taking app Evernote and games that take advantage of MFi support. You can see a list of MFi supported games here.