For whatever reason, Apple brought multitasking to the iPad a little late in the game. It took a lot of clamoring from consumers and more than a couple humbling TV ads from competitors for them to get the ball rolling. iOS 9 introduces several new multitasking features including Split View (which only works on the iPad Air 2, iPad mini 4 and the upcoming iPad Pro), Picture-in-Picture and Slide Over.
Slide Over, while it doesn't truly facilitate full multitasking (because one app is paused while the other is running), is still a great feature that allows you to reference two apps on the screen at once. You can have Maps open on one side of the screen showing you restaurants in the area while you have reviews of them open in Safari on the other side for instance, or you could reference a web page while writing an email and so on. It's a whole lot better than tediously changing apps with the App Switcher. If you are running iOS 9 on an iPad mini 2 or better or any iPad Air model, you can use Slide Over.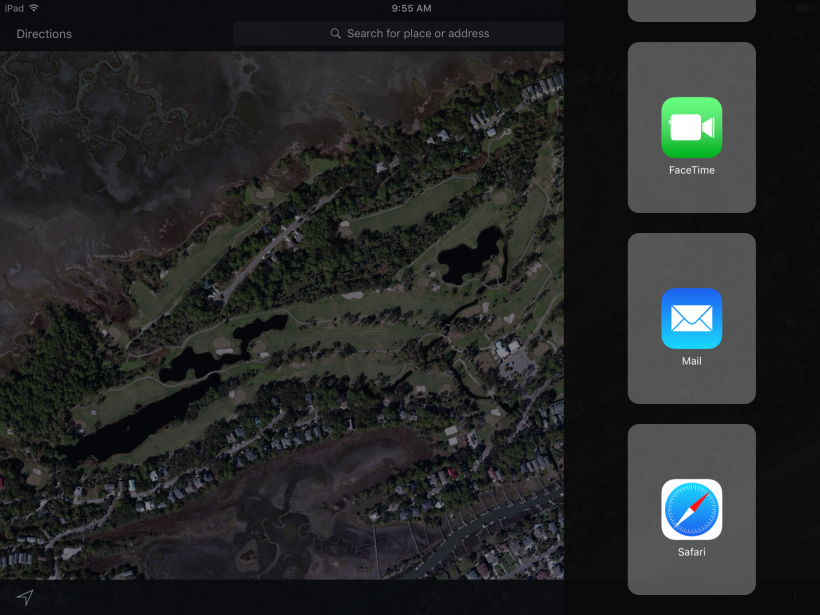 It is quite simple to use, open any compatible app and drag over from the right side of the screen (in either portrait or landscape mode). This will bring up a menu of other compatible apps that takes up about a third of the screen. Scroll up or down to the app you want and tap on it to open it. Once it is open, tap on it or the original app to switch between them.
If you are on an iPad Air 2 or an iPad mini 4 and both apps support Split View, you can drag the app further out into the screen to activate that feature.
Many native apps currently support Slide Over as well as a handful of third party apps. That number will surely grow as developers update their apps for iOS 9.