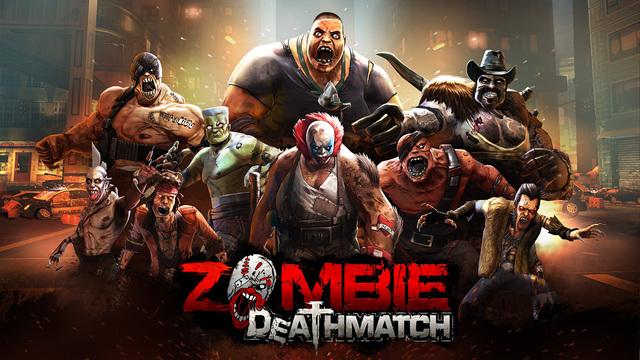 Apple CEO Tim Cook announced this week that the fourth-generation Apple TV will be available for pre-order on Monday, October 26, and that it will begin shipping at the end of the month. Apple also opened app submissions for tvOS. This means developers can start submitting third-party apps and games for the new Apple TV.
Apple released iOS 9.1 on Wednesday. The update added over 150 emojis to the stock keyboard, but more importantly it seems to have fixed the annoying Game Center issue that I mentioned a few weeks ago. The Game Center login screen now appears when you start an app and not halfway through your game.
There were a few universal zombie related games released in time for Halloween. Here are a three that caught my attention:
- Zombie Deathmatch (Free) Create your Zombie fighting team with an array of bone-crushing weapons and take on the undead in gruesome pit fighting leagues.
- zombie match defense ($1.99) Match 3 / lane defense
- Baseball Apocalypse ($1.99) You are a professional baseball robot programmed to annihilate anything in your obligatory path for justice.
Here are this week's noteworthy App Store releases for the iPad through 10/18/15 to 10/24/15. Don't forget to check out our App Store recap every Saturday for all the weekly releases, jailbreak tweaks, App Store news and important app updates.
Sesame Street and Autism (Free)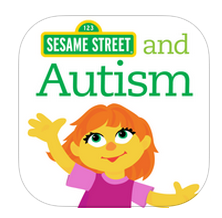 "These resources are for all families, with or without children with autism. They'll help build understanding, reduce stigma, and provide support with everyday routines."
"For parents and caregivers, the Sesame Street and Autism: See Amazing in All Children app provides tools to help families with preschool children with autism, as well as help those just learning about autism celebrate differences and build bridges of acceptance. "
******* KEY FEATURES *******
Articles with tips and strategies
Videos featuring real families and Sesame Street's Abby Cadabby
8 Interactive Family Routine Cards
We're Amazing 123! digital storybook
Bridge to Another World: The Others HD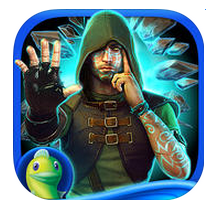 "Ever since you saved your adopted brother, Jace, from a powerful witch, you two have devoted your lives to hunting her and the Others down. Can you find them and remove the curse once and for all?"
******* KEY FEATURES *******
CAN YOU FIND THE PORTAL TO MYSTERIA AND DISCOVER THE TRUTH?
Years ago, the Others from Mysteria served to protect humans, but now they seek to harm them. Can you protect the people of Mistville from this evil force?
EXPLORE THE WORLD OF DARK MAGIC
Search through a variety of innovative hidden object scenes and find the answers to your past.
FIND A FRIENDLY TROLL WHO WILL HELP YOU ON YOUR ADVENTURE
Work through exciting mini-games and challenging puzzles with help from some odd characters you meet along the way.
JOURNEY THROUGH TIME IN THE BONUS GAME
Continue your thrilling adventure in the additional chapter and enjoy exclusive Collector's Edition features including achievements and collectible items.
Shadowgate ($4.99)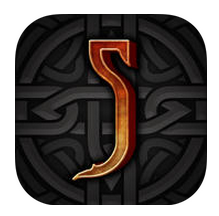 "Shadowgate is one of the most well-known and beloved point-and-click adventure titles in gaming history. As one of the original titles in the popular MacVenture series that went on to be celebrated on the NES, GBC, and Nintendo 64, Shadowgate quickly endeared players with its fantastic atmospheric soundtrack, perilous locations to progress through, countless puzzles to solve, and more ways to gruesomely die than gamers previously thought possible. Thrust into the role of "The Seed of Prophecy," players travel deep into the living castle, in hopes of defeating the evil that dwells within – the dreaded Warlock Lord."
"Now, nearly 30 years after the original version haunted Mac and NES gamers, the original development team behind that timeless classic is back with a full re-imagining of the original Shadowgate. Much more than a port, the team at Zojoi has painstakingly redesigned the game from the ground up, adding in tons of new mind-bending puzzles, lots of new rooms with stunning hand-painted 2D graphical detail, and more objects to interact with and help you along your quest."
"Decide how YOU want to play this new, re-imagined Shadowgate! Want the modern adventure experience? Use the wheel-based icon command system. Want the retro experience? Employ the Classic command system and turn on the retro graphics, soundtrack, text box, and room transitions. Want a more cinematic experience? Switch to Immersive mode by auto-hiding the UI and using customizable hotkeys to explore the castle. Or mix and match the options to satisfy your play style. In Shadowgate, there are plenty of new features and fun throwbacks to the original version to satisfy veteran adventurers and newcomers alike!"
RMX-1000 ($9.99)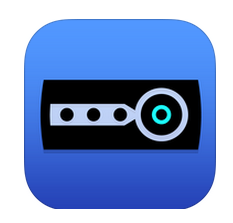 "RMX-1000 for iPad is the tactile iPad app that lets your high-quality FX to tracks in their iTunes library. This app really comes into its own when linked to the Audiobus app and Inter-App Audio, which will let you add FX to music you've made on your iPad."
"Launched in 2012, the RMX-1000 is a hugely popular effector that can be used in the studio and for DJ performances. Now the RMX-1000 app emulates the hardware to deliver touchscreen control of Scene FX, Isolate FX, X-PAD FX and Release FX. Just like the RMX-1000, the app lets producers customize the parameters of the FX to create their own unique sound."
[Main Feature]
◇A host of high-quality FX for limitless creativity
X-PAD FX: Trigger pre-assigned samples in time with the BPM and use the X-PAD to repeat samples at different speeds. 
SCENE FX: Build up and break down tracks by combining ten types of FX.
RELEASE FX:Elegantly exit complex FX combinations and return to the original track using Back Spin, Vinyl Brake and Echo.
ISOLATE FX:Alter the rhythm and timbre of the music by adjusting the Hi/Mid/Low frequencies, and add three types of FX.
◇The parameters of many of the FX can be customized
Create unique sounds and experiment with your own style.
◇Supports Audiobus (bought separately) and Inter-App Audio to become a full-blown music production tool