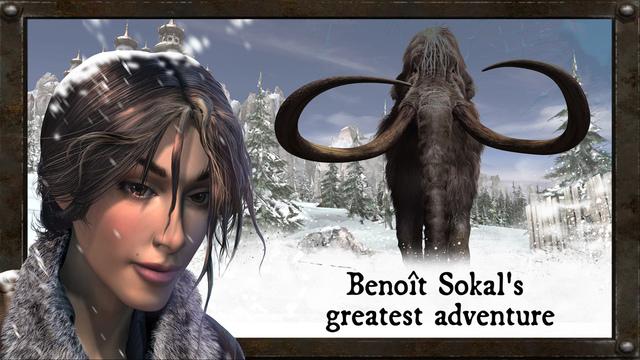 App Store releases have finally picked up after a few slow weeks. There were also a few big name universal titles released this week, such as the highly anticipated Minecraft: Story Mode. Here's a look at this week's noteworthy App Store releases for 10/11/15 to 10/17/15. Don't forget to check out our App Store recap every Saturday for all the weekly releases, jailbreak tweaks, App Store news and important app updates.
Minecraft: Story Mode ($4.99) (Universal)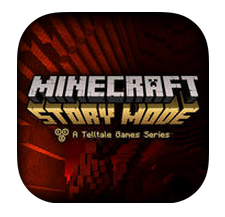 "In this five part episodic series, you'll embark on a perilous adventure across the Overworld, through the Nether, to the End, and beyond. You and your friends revere the legendary Order of the Stone: Warrior, Redstone Engineer, Griefer, and Architect; slayers of the Ender Dragon. While at EnderCon in hopes of meeting Gabriel the Warrior, you and your friends discover that something is wrong… something dreadful. Terror is unleashed, and you must set out on a quest to find The Order of the Stone if you are to save your world from oblivion."
******* KEY FEATURES *******
Created by award-winning adventure game powerhouse Telltale Games, in partnership with Minecraft creators, Mojang
Featuring the voices of Patton Oswalt (Ratatouille, Agents of S.H.I.E.L.D), Brian Posehn (The Sarah Silverman Program, Mission Hill), Ashley Johnson (The Last of Us, Tales from the Borderlands), Scott Porter (Friday Night Lights, X-Men), Martha Plimpton (The Goonies, Raising Hope), Dave Fennoy (The Walking Dead: A Telltale Games Series, Batman: Arkham Knight), Corey Feldman (The Goonies, Stand by Me), Billy West (Futurama, Adventure Time), and Paul Reubens (Tron: Uprising, Pee-Wee's Playhouse)
You will drive the story through the decisions you make: what you say to people (and how you say it), and what you choose to do in moments of thrilling action will make this YOUR story
Fossil Forensics ($2.99)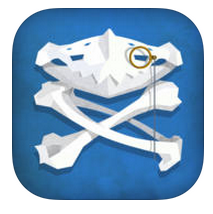 "In Fossil Forensics, students become prehistoric experts when given a collection of ancient fossils! Students then analyze, compare, and make evolutionary and ancestral hypotheses about these skeletal systems. Using the collection board, arrange your fossils next to one another and make connections based on structure, characteristics, and make educated guesses on where fossils originated from or were related to."
******* KEY LEARNING OBJECTIVES *******
Analyze and interpret data for patterns in the fossil record that document the existence, diversity, extinction, and change of life forms throughout the history of life on Earth under the assumption that natural laws operate today as in the past.
Apply scientific ideas to construct an explanation for the anatomical similarities and differences among modern organisms and between modern and fossil organisms to infer evolutionary relationships.
Mahjong Wonders (Free)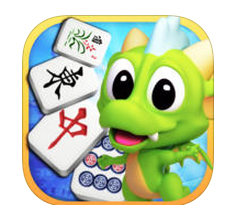 "Explore 500+ levels of high-quality Mahjong over 30 beautiful Ancient Civilizations. Complete with custom tilesets and backgrounds, boosters and achievement system, the game will keep you entertained for hours on end. Whether you're looking for casual fun or hardcore Mahjong experience, Mahjong Wonders has you covered. Start your adventure now!"
******* KEY FEATURES *******
Over 500 unique, high quality layouts
Up to 350-tile layouts!
New levels every month!
30 Ancient Civilizations with unlockable treasures
Dozens of unlockable achievements and trophies
5 powerful boosters to give you that extra advantage
Market with dozens of custom tilesets and backgrounds
Compare your progress with friends
Send gifts to help your friends along
Wheel of Wonder with daily prizes
midiSTEPs ($9.99)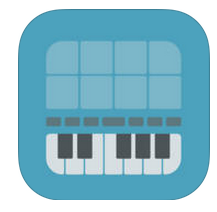 "midiSTEPs is a powerful but fun MIDI step sequencer app that sends MIDI note and CC messages to other music apps and external synthesizers. It was designed to be super easy to use in a way that's similar to the SH-101 sequencer, where you can just quickly enter a few keyboard notes and you're ready to hit play. At the same time, it also incorporates many ideas from other classic and modern sequencers, allowing you to set control values per step, mute and skip existing steps, switch between multiple patterns and parts, sync and link patterns in various ways, and modify your sequences."
"midiSTEPs was designed from the ground up as a touch-based iPad sequencer app, so it's super easy and intuitive to enter, edit and play sequences."
******* KEY FEATURES *******
64 step sequencer based on the classic SH-101 sequencer
Set note, chord or rest per step
Set accent and tie per step
Set CC, velocity, length parameters per step
Mute and skip individual steps
Set start and end points within sequence
Edit individual steps
Transpose, loop or one shot, start and pattern sync options
Four independent sequencer parts with 16 patterns each per set
Parts can have different speeds, lengths, sync and trigger options
Pattern Mix page with clip-launcher style pattern triggering
External MIDI clock sync with clock shift adjustments and swing
Easy to set up CoreMIDI configuration and MIDI mapping
Easy to use touch interface designed specifically for iPad
Noteworthy Universal Releases
- Syberia 2 (FULL): ($4.99) The final chapter of the captivating and original story created by Benoît Sokal.
- Cloud Chasers - A Journey of Hope: ($3.99) Guide a small family through five deadly deserts to reach the gateway to the world above the clouds.
- NBA 2K16: ($7.99) The NBA 2K franchise is back with the most-true to life NBA experience to date with NBA 2K16.