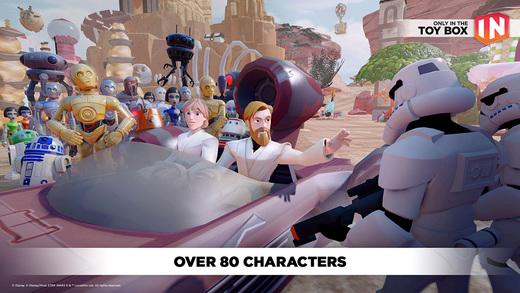 In all the time I've been doing these App Store recaps I have never seen so few releases. I'm not sure why developers took the week off, maybe it had something to do with iOS 9, or the XcodeGhost malware scare. Whatever it was there were no major iPad releases and very few universal releases this week.
Pixelmator was updated to version 2.1 with multitasking and 8K resolution. The image editing app is also still only $4.99 on the App Store.
Here's a look at this week's noteworthy App Store releases for 09/20/15 to 09/26/15. Don't forget to check out our App Store recap every Saturday for all the weekly releases, jailbreak tweaks, App Store news and important app updates.
Disney Infinity: Toy Box 3.0 (Free) (Universal)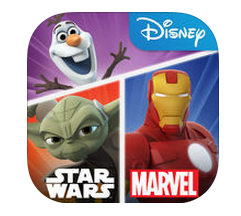 Companion app to Disney Infinity 3.0 console game.
"Create your own universe in the Toy Box!Imagine a wide-open world of possibilities where all the characters, vehicles and settings you've collected can come together in whatever way you want them to. Create your own game universe where you can make anything happen. Mix, match and mash-up Star Wars™, MARVEL, Disney and Disney•Pixar characters together in one place!"
******* KEY FEATURES *******
- NEW CHARACTERS - Toy Box 3.0 now welcomes Star Wars™ to the ever-growing collection of MARVEL, Disney and Disney•Pixar characters – including those from Toy Box 1.0 and 2.0! Put your imagination to play with over 80 characters to choose from!
- 3D TOY BOX HUB - Introducing the all-new 3D Toy Box HUB which includes: Toy Box sharing, networked arcade, INteriors, platforming, combat, racing and farming simulation
- IMPROVED CONTROLS – Play the game using classic controls or gestures
- WEEKLY CHARACTERS - Try 3 Characters for Free – They rotate often, so check back to explore new characters and play styles.
-DAILY CHALLENGES - Play in new Daily Challenges, a mini Play With Friends - Connect online to play and build Toy Boxes together!
- TOY BOX 3.0 ANYWHERE - Access your Toy Boxes from your iOS device, PC, and console. Continue right where you left off on any platform when logged into your Disney Account.
- CHARACTER UNLOCKS - Login to your Disney Account in the TOY BOX, TOY BOX 2.0 and TOY BOX 3.0 apps to unlock and carry forward your previous TOY BOX characters. Use web code cards from your physical Disney Infinity Figures to unlock characters in the Toy Box 3.0 app
Disney Infinity 3.0 Starter Packs
Ace of Arenas (Free) (Universal)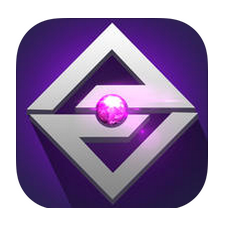 "Fight together with friends, creating a formidable team to dominate your rivals and annihilate their base! Level up and strengthen your Champions to tactically decimate enemy players, turrets and ultimately, the Core of their base in furiously paced head-to-head multiplayer battles."
******* KEY FEATURES *******
- FREE to play Mobile action MOBA (Multiplayer Online Battle Arena)
- Innovative controls: Clear target distinction for ease of play
- No more tedious tapping: break the mould and swipe your way to victory
- Fight with or against players from all over the world in real time PvP games
- Develop tactics and team play to devastate enemies
- Leaderboard: Battle it out with friends to be the league's top Champion
- Want to save data? No problem! Sharpen your skills offline in vs Bot mode
- A wide selection of distinctive Champions to choose from
- Level up and customise your Champions: Hundreds of skins and weapons to choose from
- Smooth Graphics: Immerse yourself in-game with crisp, clean graphics
"All the fun of MOBAs now available on your mobile. Enter the frenzy of battle to see if you can emerge victorious. The arena awaits…"
Dawn of Steel (Free) (Universal)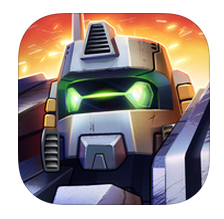 "CONTROL Powerful Mechanized Walkers to RAID the enemy bases in the RACE FOR DOMINANCE over the planet Leviathan! Download for FREE and TAKE COMMAND in Dawn of Steel NOW!"
"Command a powerful force of mechanized walkers and crush enemy bases in Dawn of Steel, an action-packed real-time strategy game. Your combat skills alone determine the outcome of the battle. Establish your base and defend it with all your might against attacks from other players."
"Use direct controls to command your units during combat, and organize your defenses to best exploit the enemy's weaknesses. Intuitive swipe commands let you unleash powerful attacks from your Rigs with a flick of your finger. Dawn of Steel is the highly awaited first game from hot game studio Superweapon, a small team of veteran Command & Conquer developers, and is designed exclusively for iOS."
******* KEY FEATURES *******
- A gorgeous world with stunning FX rendered in full 3D
- Fine-tune your attacks with direct unit control
- Intuitive swipe mechanics for devastating special attacks
- Four powerful Rigs with wholly unique abilities
- Hundreds of different customization options
- Unlock and conquer new territories across a dynamic world
- Build the perfect base, balance your defenses, and crush your opponents
"The race to conquer the planet Leviathan and mine the mysterious energy source Plasma is on! Take control of immensely powerful mechanized walkers called Rigs as you raid enemy bases, and claim their resources as your own. Gain the upper hand by customizing and upgrading your forces to suit your own style of play. Expand your control over the planet, as you unlock new territories to conquer."
Hidden Object Games
- Surface: Game of Gods HD (Free)
- Final Cut: The True Escapade HD (Free)